Weekly Wrap, February 8th, 2016; Amadeus, Satya Capital, XSML and others make private capital news last week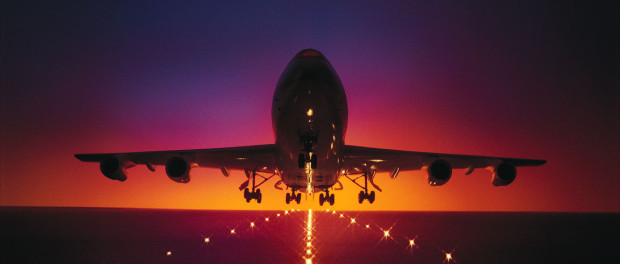 Last week in brief…February 8th, 2016
The consumer opportunity dominated deal news in the private equity and venture capital space in Africa last week. In what was otherwise a relatively quiet week for deal activity, there were a couple of interesting transactions and the passage of an important piece of U.S. legislation that will, in all probability, boost private capital investment activity on the continent.
On the deal front, Amadeus Capital Partners, a well-known technology investor based in London, made its first direct foray into Africa when it led a $40 million investment in Travelstart, a South African online travel agency. The company, which had revenues of $200 million in 2015, has a 75% share of South Africa's market and has already established itself in a number of other countries having grown rapidly in response to strong consumer demand for travel from the continent's expanding middle class. The deal is one of South Africa's largest venture investments of the past 5 years. Travelstart provides travelers with real-time access to thousands of flights from all carriers and serves 2 million monthly users.
Satya Capital, meanwhile, through S2 Africa, its joint venture investment vehicle with Portugal's largest supermarket retailer Sonae Distribuição, is reportedly acquiring the Extra supermarket chain from Africom Delta Corporation or ADC, a joint venture between Mozambican food retailers Africom Limitada and Delta Trading. The report, by Zitamar News, stated that the deal has been announced internally to ADC's staff, ahead of a handover to S2 Africa late last week. The terms of the transaction were not disclosed.
In venture capital investment news, Total Energy Ventures, the $150 million corporate venture capital arm of French energy giant Total, has secured stakes in Off-Grid and Powerhive, two US-headquartered solar power startups with significant operations in Africa. Both provide African consumers with access to affordable, renewable solar power. Terms of neither deal were disclosed, but Reuters reports a spokesperson as saying that each deal "would typically be worth between $1 million and $5 million" and involved no more than 15% of either company.
Continuing on the power theme, the U.S. House of Representatives passed the Electrify Africa Act last week, sending the bill to the White House for signature. The bill requires the U.S. Government to create a multi-year strategy to encourage the efforts of countries in sub-Saharan Africa to implement national power strategies and develop an appropriate mix of power solutions to provide access to sufficient reliable, affordable and sustainable power. Now that a framework for Public-Private Partnerships has been established, the volumes of private capital targeted at this opportunity should expand.
The largest fundraising news for the week came from XSML Capital, the Dutch private equity firm that invests in the central african region. They announced the first close for African Rivers Fund, their second fund, at $45 million, having attracted commitments from all three of the investors in their first fund as well as a raft of new investors. These included the Belgium Investment Company for Developing Countries, the Dutch Good Growth Fund and FISEA, the investment fund held by Agence Française Développment. The International Finance Corporation, the Lundin Foundation and Dutch development bank FMO are the aforementioned repeat backers of XSML.
AfricInvest and Siparex, the French private equity fund manager, are to manage a new private equity fund set up by French public investment bank Bpifrance and Tunisia's Caisse des Dépôts et Consignations.  Fonds du Co-Localisation Franco-Tunisien, a cross-border midcap fund dedicated to growth transactions in both countries, held a first close at €20 million last week after each of the public institutional investor committed €10 million to the fund.
And finally, Vox Telecom, the South African telecoms operator, has concluded a deal that gives it a majority stake in Everlytic, the Vumela-backed enterprise marketing cloud company. The Vumela Fund, which is managed by Edge Growth and FNB will retain the minority stake it acquired in 2013. While no seller or valuation data was provided, the company has been on a significant growth trajectory, growing over 600% in the past 5 years and heading the leader board of Deloitte's Technology Fast 50 Africa awards in 2014.
As always, you can review these and other stories by clicking through to this week's complete issue of Africa Capital Digest.