Weekly Wrap, January 23rd, 2017; Carlyle, AfricInvest, GAIA Infrastructure and others make private capital news last week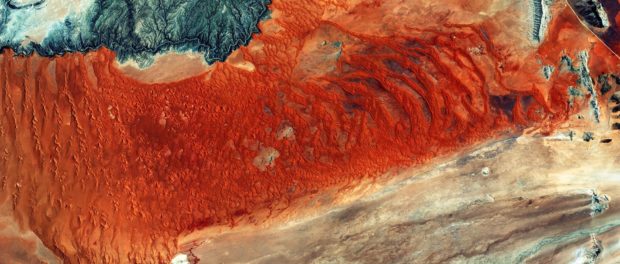 Last week in brief…January 23rd, 2017
Private equity giant Carlyle Group's sub-Saharan Africa Fund made its latest investment last week, agreeing to buy a significant stake in GCR, Africa's largest credit rating agency, from the management founders and DEG, the German development finance institution. Once the transaction completes, Carlyle will be GCR's largest shareholder, owning approximately half the equity in the company.
GCR's founders and DEG both remain invested in the business, which now serves 400 customers across 20 countries from its headquarters in South Africa and operations across the continent. The company is the largest provider of credit ratings in Africa, providing a range of analysis and rating services to insurance companies, financial institutions, corporations, public service entities and structured finance providers.
In infrastructure investment news, GAIA Infrastructure Capital, an infrastructure investment holding company is acquiring a 25.2% stake in the Dorper Wind Farm in South Africa's Eastern Cape for approximately $37 million. The wind farm, which has been fully operational since 2014, has a generating capacity of approximately 98MW which it sells on to state-owned energy provider Eskom through a 20-year power purchase agreement. The deal is GAIA's first since it debuted as a SPAC on the Johannesburg Stock Exchange in late 2015.
On the fundraising front, AfricInvest has teamed up with Bpifrance to launch the French African Fund, a cross-border investment fund that will target opportunities in small and medium-sized business in both France and Africa. An as yet undisclosed amount of capital has been raised from a diverse group of investors in both France and Africa.
These include Bpifrance itself as well as French development finance institution Proparco, French bank Société Générale and mobile telecoms firm Orange. More than 25% of the commitments have come from African investors including the Caisse Nationale de Prévoyance de Côte d'Ivoire, Saham, the Moroccan insurance company, Financecom, the Moroccan industrial and financial group, the Central Bank of Kenya's pension fund as well as a number of private investors from Kenya and Nigeria.
The fund aims to take minority equity stakes in mid-cap companies in France and Africa with potential to deliver significant growth. In addition to providing capital, AfricInvest will support portfolio company growth in each region, helping French firms expand into Africa and African firms to expand into France and the broader European region.
In impact investment news, FMO, the Dutch development bank is investing $15 million in the SANAD Fund for MSME, a debt and equity impact fund advised by Finance in Motion that targets opportunities in the Middle East and North Africa. The capital, which is being invested in the debt sub fund, will be used for on-lending initiatives via SANAD's local partners to businesses in the region's micro, small and medium enterprise sector.
Rocket Internet Capital Partners Fund, a significant global internet fund, held its final close last week, raising $1 billion for early stage and growth equity investment opportunities. Managed by Rocket Internet, which holds a stake in e-commerce company Africa Internet Group, the owner of a number of African e-commerce businesses through the Jumia platform, the fund will continue to back high-growth, internet-related businesses with the new fund, focusing on opportunities in key internet sectors including marketplaces, e-commerce, financial technology, software and travel.
There were a number of items on individual company strategies of interest to Africa-focused private capital investors last week. All three were reported by Bloomberg during the World Economic Forum which was taking place in Davos. Firstly, India's largest mobile-phone operator Bharti Airtel is looking to sell or merge some of its Africa operations in a bid to reduce the company's $12 billion debt load and help its largest overseas acquisition achieve profitability. Some of Bharti's businesses in as many as 15 African countries would be affected by the moves, which could be completed within a year.
The other two items concerned the financial services sector. Sources tell Bloomberg that Atlas Mara is considering a number of strategic options, including taking the sub-Saharan financial services investment vehicle private.  The move is driven by a need to revive investor confidence in the LSE-listed company, whose value has fallen by over 80% since it first listed over 3 years ago. And, in an interview with Bloomberg, Abraaj's CEO Arif Naqvi indicated that the growth markets private equity firm would still consider acquiring a stake in Barclays Africa should "…the opportunity re-present itself".
And finally, whilst analyst forecasts of global output in 2017 point to mediocre growth, a number of surveys report that institutional investor interest in the alternative investment asset classes is on the rise. Of these, private equity remains the sector of most interest, with 56% of those surveys indicating they are looking to increase their allocation to private equity over the long term. Let's hope Africa features as part of those plans.
As always, you can review these and other stories by clicking through to this week's complete issue of Africa Capital Digest.