Weekly Wrap, July 10th, 2017; Abraaj, Phatisa, Yeelen and others make private capital news last week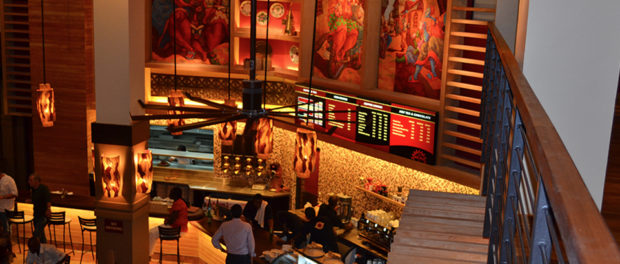 Last week in brief…July 10th, 2017 
In this week's weekly wrap, you're getting two for the price of one. The more perceptive among you might have noticed that we did not publish our weekly summary as usual. Apologies for that, but things rather got in the way. We trust this "double issue" will fill in any of the gaps.
The most notable deal news of the past couple weeks involved coffee and more. Java House, the well-known restaurant chain launched in Nairobi by Kevin Ashley, is being acquired by The Abraaj Group, giving both Ashley and private equity investor Emerging Capital Partners (ECP) a full exit. The deal, which is being transacted through Abraaj's Africa Fund III, follows a year-long auction process which reportedly attracted as many as twelve non-binding bids for the company.
While financial terms of the deal were not disclosed, the Financial Times reports that ECP was looking for bids in the $100 million range. ECP first backed Java House in 2012, since when he firm has undergone significant growth. During its three-year ownership, Java House has expanded from having 13 outlets in Nairobi to having 60 outlets in 10 cities in Kenya, Rwanda and Uganda.
The biggest fundraising news of the past two weeks came courtesy of Climate Fund Managers, a joint venture between FMO, the Dutch development bank, and Phoenix Infraworks. They announced a $412 million first close for Climate Investor One, a global climate fund last week. It's anticipated that some 40% of the fund will be allocated to projects in Africa.
Ultimately, Climate Investor One is hoping to raise $1 billion by final close which it will use to back renewable energy projects in Africa, Asia and Latin America, focusing specifically on solar, wind and run-of-river hydro developments.
Within the last week, we saw another notable interim fund closing. Yeelen Capitalannounced that it has held a €30 million initial close for the Yeelen Financial Fund, a new private equity investment vehicle fund focused on opportunities in the financial services sector in the WAEMU region. Ultimately, the fund manager, which is staffed by an investment team from Cauris Management, is seeking to raise a total of €150 million by the end of 2018.
Phatisa has agreed to buy JSE-listed Torre Industries' remaining interest in Kanu Equipment. The transaction increases Phatisa's shareholding to 85%, with the remaining balance being held by Kanu's management. Pre-deal, Phatisa had a 40% interest, whilst the firm's management team held a 5% stake.
The deal is being transacted through Phatisa's $246 million African Agriculture Fund. The fund originally backed Kanu in June 2016, reportedly spending approximately $15 million for a 40% interest in the agricultural and construction equipment supplier.
In other control investment news, Sanari Capital has completed its investment in Fernridge Solutions, taking a 51% stake in the geo-spatial data and solutions provider. The deal was transacted, in part, through Sanari Growth Partners, the firm's $15 million 12J fund. As a result of the transaction, Sanari will take three seats on Fernridge's Board of Directors. In addition to Samantha Pokroy, who led the deal for the investor, Moushmi Patel and Neo Maruatona Ratau will also be representing Sanari on the company's board.
EXEO Capital, the fund manager that oversees the Agri-Vie family of funds, is selling its interest in Fairfield Dairy to a private investment trust linked to the firm's founding family. The KwaZulu-Natal-based dairy producer had been part of the portfolio of Agri-Vie's $100 million first fund, which is now in its harvesting phase.
Agri-Vie Fund I originally invested in Fairfield Dairy in 2009, and was the fund's first foray into the dairy sector. Since then the firm has expanded considerably, both strengthening its operations and building a reputation as a dynamic, innovative company. According to EXEO partner Izak Strauss, market interest in the asset prior to the conclusion of the sale was considerable.
In the latest of a string of deals, XSML Capital announced yet another investment for the recently closed $50 million African Rivers Fund last week, this time taking an undisclosed stake in Monishop, a well-known supermarket in Kinshasa.
Monishop is African Rivers Fund's fifteenth investment since it held its first close in May 2016. The fund follows much the same strategy as its $19 million predecessor fund and typically backs well-managed, growing small and medium businesses in the Democratic Republic of Congo, Uganda, Congo and eventually Burundi with debt, equity or mezzanine capital in deals ranging from $100,000 to $5 million in size.
Africa-focused private equity fund manager Kibo Capital Partners is backing Blowplast Ltd, a plastic packaging company based in Kenya. As part of the deal, Christoph Evard, who led the deal for Kibo, will take a seat on the company's board.
The transaction is the fourth for Kibo's second fund, which at last count totaled $63 million in commitments. Notable deals this year have included Kibo's first PIPE or Private Investment in Public Equity deal at the end of March, which saw the fund acquire a stake in I&M Bank via an IPO on the Rwandan Stock Exchange. According to Christoph Evard, the fund expects to close another three transactions this year, with a potential two more in the first half of 2018.
And finally, in an interesting profile, Forbes Africa sat down with father and son Jannie and Piet Mouton and heard how the family built up PSG, the investment giant founded 22 years ago. It makes for an interesting read.
As always, you can review these and other stories by clicking through to this week's complete issue of Africa Capital Digest.