Weekly Wrap, July 11th, 2016; Helios, AIIM, Vantage and others make private capital news last week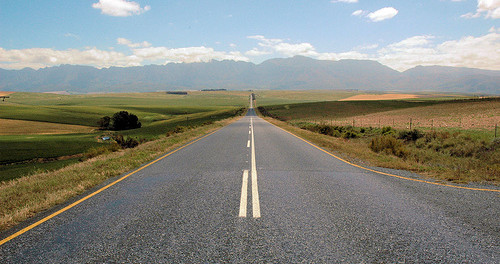 Last week in brief…July 11th, 2016 
eBay became the latest global brand to eye the consumer opportunity in Africa last week with the news that the online marketplace is embarking on a joint venture with Mall for Africa, the retail ecommerce startup backed by, among others, private equity firm Helios Investment Partners. eBay Powered by Mall for Africa, as the new venture will be called, will give African consumers access to a variety of products being sold by highly-rated U.S. sellers on eBay's platform. The initiative allows eBay to explore the potential of the African market and determine whether it can build itself a big customer base in the fast-growing consumer e-commerce sector.
The biggest deal of the week in dollar terms was old news, in a way. A year ago, Helios Investment Partners and energy trader Vitol agreed to buy a piece of Oando Plc's West African downstream business and the transaction has now finally closed. The final deal appears to be structured as a $210 million recapitalization of the business, giving HV Investments II, a joint venture vehicle set up by Helios and Vitol, a 49% stake.
In the largest realization deal for private equity investment in Africa's toll road infrastructure to date, African Infrastructure Investment Managers has successfully sold the South Africa Infrastructure Fund's investments in three privately-concessioned toll roads. The buyers are a consortium of the assets' largely existing investors which include the Public Investment Corporation, Liberty Group Limited, Old Mutual and Africa Finance Corporation.
In fundraising news, South African private equity firm Metier announced last week that it held the penultimate close for its second capital growth fund at R2.5 billion or approximately $172 million in June. The capital for the fund has been committed by a broad range of institutions, including development finance institutions, fund-of-funds and an array of South African pension funds, asset managers and investment holding companies. The fund, which has a hard cap of R3 billion or almost $200 million, anticipates holding a final close within the next 6 to 8 weeks.
Meanwhile, mezzanine fund manager, Vantage Capital, is providing New GX Capital with a $13.7 million expansion capital facility. The funds have been earmarked to finance additional investments planned by the black and family-owned investment company which was established by Khudu Pitje in 2005. New GX is aiming to grow its interests in a number of sectors, including telecoms infrastructure, energy, waste management and information technology in South Africa and elsewhere on the continent.
There were a couple of notable people moves items last week. Stephen van Coller, who left Barclays last week, has been hired by MTN Group to head up the wireless carrier's M&A initiatives. The former head of Barclays' commercial and investment banking business in Africa takes up the reins as MTN's VP of Strategy and M&A in October this year. His appointment points to a renewed focus on M&A for MTN Group as it looks to broaden its revenue base in the enterprise and adjacent sectors. As its voice business comes under increasing pressure, the company is looking for new growth from the provision of e-commerce, financial services, media and entertainment products and services to its wireless customers.
And Robert-Jan van Ogtrop is joining African private equity firm Phatisa as a Senior Partner. Following a career that included being the CEO of Bols Royal Distilleriesand Remy Cointreau as well as becoming an Industrial Partner at CVC Capital Partners, van Ogtrop co-founded The Circle Economy in 2011. With his extensive business and investment experience as well as a focus on nature conservation, sustainability and business development in Europe and Africa, he sees working at Phatisa as a natural fit. He retains a number of leadership positions in several organizations including being chairman of African Parks, chairman of TBL Mirror Fund and non-executive board seats at a number of other companies.
As always, you can review these and other stories by clicking through to this week's complete issue of Africa Capital Digest.