Weekly Wrap, July 20th, 2015; Capital Group, TRG, AFIG Funds and others make private capital news last week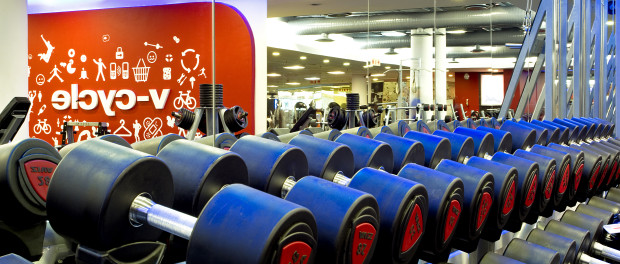 Last week in brief…July 20th, 2015 
Serial acquirer Valeant Pharmaceuticals stepped into Africa's deal landscape last week with its $800 million acquisition of Egypt's largest domestic drug-maker, Amoun Pharmaceuticals. The deal gives three private equity firms the exit they were looking for–Capital Group, Concord International and Citigroup Venture Capital International (which was sold to The Rohatyn Group in 2013) acquired 98% of Amoun for $500 million in one of the largest private equity transactions executed in Egypt in 2006.
The deal gives Valeant the start of a platform to expand further in the Middle East and North Africa. In acquiring Amoun, which is expected to generate $220 million in revenue this year, Valeant gets one of the largest, most up-to-date pharmaceutical manufacturing facilities in the region as well as a portfolio of market-leading brands.
A couple of high-profile, announced deals were brought to successful completions last week. Of the two, Brait's $1 billion acquisition of an 80% stake in Virgin Active from CVC Capital Partners and Virgin Group was the largest. The deal, which was announced in April, allows CVC Capital to exit its 51% stake entirely, more than doubling its investment in the process, according to some sources. The Virgin Group and Virgin Active's management will retain a 20% stake in the company.
Meanwhile, Emerging Capital Partners has successfully completed the sale of its 24% stake in financial services group NSIA Participations to Amethis Finance and National Bank of Canada. The deal was originally reported in late March, when, as now, financial terms for the deal went undisclosed.
In fund raising news, African Development Bank's Board of Directors has approved commitments to two private equity firms. In the first, the Board signed off on an equity investment of up to $45 million in AFIG Funds' Atlantic Coast Regional Fund II (AFIG Fund-II), a 10-year, $300 million, multi-sector private equity fund. The fund, which will focus on opportunities in West, Central and East Africa, reportedly has a strong deal pipeline with over $400 million in potential investments.
And in the second, the Bank is making a 20 million euro commitment to private equity firm AfricInvest's third fund. The fund, which is targeting 200 million euros is planning to invest growth equity in midcap companies on the continent, creating a group of regional champions. The fund aims to source deals across Africa in a number of sectors that are expected to see rapid growth, including manufacturing, agribusiness, healthcare, financial services, energy and consumer goods.
Seven Energy, the Nigerian Oil and Gas company which counts several private equity, sovereign wealth and DFI funds among its investors, is taking on almost $500 million in fresh debt to help build and improve its gas infrastructure in preparation for planned purchases of gas fields and pipelines in the country. In 2014, the company raised $255 million in equity from investors which included Singapore's sovereign wealth fund, Temasek, to help it build up its gas business. The new debt is being provided by a consortium of lenders that includes First Bank, Eco Bank, FCMB, Union Bank, United Bank for Africa, FBN Bank UK and Union Bank UK.
And finally, with Brait very much in the news over the last few months, an interesting interview with its CEO, John Gnodde.  He talks to CNBC Africa's Bronwyn Nielsen about Brait's approach to building its portfolio of consumer facing companies, the firm's relationship with anchor investor Christo Wiese, ("symmetry in thinking, …business building, …focusing on the fundamentals"), and how he looks to drive value through growth, margin expansion and cash flow generation.
As always, you can review these and other stories by clicking through to this week's complete issue of Africa Capital Digest.