Weekly Wrap. May 9th, 2016; Abraaj, Adenia, CDC and others make private capital news last week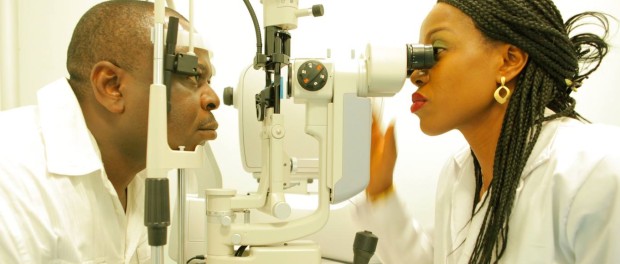 Last week in brief…May 9th, 2016
Deal sizes, if not volumes, definitely perked up in Africa's private equity market last week. The biggest transaction came courtesy of the UK's development finance institution, CDC, who announced an investment of $140 million in ARM Cement, East Africa's second largest cement producer and the purveyor of the regions Rhino Cement product. As part of the deal, Ketso Gordhan, CDC's Africa Head will take a seat on the ARM board. The fresh capital is being earmarked to expand the company's production capacity to boost the supply of cement in the region, promote infrastructure development in its countries of operation as well as support ARM's potential expansion to other, neighboring countries.
The other major piece of private equity news last week concerned an IPO exit–a first for the Tunis Stock Exchange this year–as The Abraaj Group sold its remaining stake in Unimed, a pharmaceutical company in which it first invested in 2011. The offer was heavily oversubscribed, and values the company at approximately $150 million. Abraaj had already sold a significant part of its stake to a consortium of investors in December last year.
In another pharmaceutical deal last week, Adenia Partners took a stake in Opham, a pharmaceutical product wholesaler based in Madagascar in the latest deal for its €96 million Fund III. Once again, terms of the deal were not disclosed. The capital will be used to expand Opham's operations, which currently distributes more that 4,500 specialty and generic products to pharmacies and hospitals in Madagascar, and improve access to affordable, high-quality pharmaceutical products for the country's consumers.
Crossing over to the western side of the continent, Quantum Global is leasing over 80,000 hectares from Angola's government to develop large-scale wood fiber plantations in the country's Planalto region. As part of the 60-year concession, Quantum aims to invest $50 million over the next 5 years in establishing new plantations, infrastructure and wood processing industries. The Planalto region has large areas of fertile land that are currently underutilized, low population pressure and limited natural forests. These factors, combined with sufficient water resources and access to transport infrastructure are suitable for the development of large-scale wood fiber plantations.
The buzz around the disposal of Barclays' Africa operations grew louder last week with the news that Public Investment Corporation, South Africa's state-owned investment manager, is spending an estimated $87 million to acquire 10% of the shares offered in Barclays' accelerated book build to dispose a block of its holding in the subsidiary. At the same time, without naming names, South Africa's Reserve Bank has signaled its wariness to potential private equity deals for the country's banks in comments made to reporters by the institution's Deputy Governor last week. Some put this down to a shot across the bows of the potential bid from a consortium that includes Atlas Mara and the Carlyle Group, but earlier reports indicated that the group was more interested in deals for Barclays' assets ex South Africa.
In fund news, Sarona Asset Management announced that it has completed its allocation to the portfolio of primary funds for Sarona Frontier Markets Fund 2, the $150 million private equity fund-of funds that closed in December 2014. The fund's portfolio, which now includes thirteen primary funds, three secondary funds and one co-investment will look to deploy its remaining secondary and co-investment allocation over the next 12 to 18 months. At the same time, tje frontier and emerging markets fund-of-funds investor is actively raising its news fund, a planned $300 million vehicle which will build on Fund II's strategy of investing in high-performance primary and secondary private equity funds which invest in small and mid-cap growth companies in Africa, Asia and Latin America.
In what would be the first ever crowdfunded development impact bond, Homestrings, the investment portal, is hosting a $2.5 million issue for The Cameroon Cataract Performance Bond, a Fred Hollows Foundation-led conditional grant contract to launch and operate the Magrabi-ICO Cameroon Eye Hospital (MICEH), a facility that will provide cataract surgeries in the West African country. Development impact bonds allow programs which are sponsored by donors or host country governments to raise upfront funding from private investors, who earn a return – paid by the sponsor – if the program achieves certain pre-agreed goals.
And finally this week, Bright Africa, the ongoing research data from financial analytics provider and investment advisor RisCura, has found that global investors found much to excite them on the continent in 2015, making $4.3 billion in fundraising commitments and driving up private equity multiples through increased competition for deals on the back of higher growth expectations. There are a number of interesting data points for you to review.
As always, you can review these and other stories by clicking through to this week's complete issue of Africa Capital Digest.