Weekly Wrap, October 31st, 2016; IFC, AfricInvest, Nisela Capital and others make private capital news last week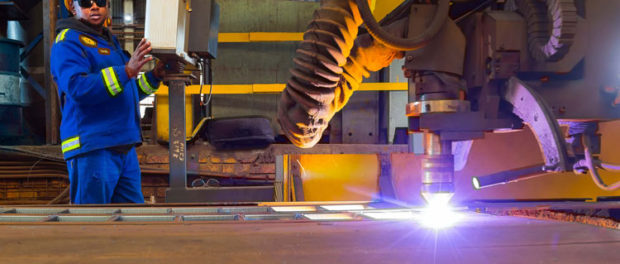 Last week in brief…October 31st, 2016
International Finance Corporation or IFC, the World Bank's private investment arm, was involved in a number of news items relating to Africa's private equity and infrastructure investment markets last week. The biggest, in dollar terms, concerned the likelihood of it backing Actis' latest energy fund with a $100 million commitment. Actis Energy 4 is aiming to raise $2 billion to invest in power generation and distribution assets in all the markets in which it invests, including Africa.
This will not be the first commitment by the IFC to Actis' family of funds. The development finance institution is an investor in Actis' second and third Africa-focused real estate funds, most recently committing $40 million to the private equity fund manager's $500 million Actis Africa Real Estate 3 which closed in mid-2016.
In addition to a commitment to Actis, the IFC also mulling a $15 million commitment to Catalyst Principal Partners' second fund. The East Africa-focused private equity firm is currently raising a $200 million vehicle to invest growth capital in mid-market opportunities. It's anticipated that the fund will pursue a similar investment strategy to its predecessor, looking for strategic minority or control transaction opportunities in firms that were set to benefit from the region's growing middle class and urban consumers.
On the transaction side, Nisela Capital has acquired Genrec Engineering from JSE-listed Murray and Roberts in a R185 million, (approximately $13.3 million) deal. The deal was led by Richard Ngwenya, Nisela's Managing Director who will also act as Deputy Chairman on Genrec's board.
Africa-focused private equity firm, AfricInvest announced it has sold its 20.6% stake in Cotugrain Hortimag, a Tunisian producer of seeds, fresh vegetables and young plants for export, in a secondary sale to BIAT Capital Risque. AfricInvest first backed Cotugrain Hortimag in 2007 and the company has grown significantly since then, increasing its revenues by 400% and EBITDA by 500%. Today, the company now employs more than 800 people.
Deal activity involving portfolio company M&A transactions last week also featured prominently last week. Vumatel, the South African fibre-to-the-home provider which counts Investec and Vantage Capital among its backers, is acquiring competitor Fibrehoods in an undisclosed deal. According to a statement on Fibrehoods' website, the two companies will initially operate as separate companies for the time being. Vumatel lays trenched fibre while Fibrehoods has been building an aerial fibre network which it will continue to deploy in the areas it is committed to.
Two cement subsidiaries of Egyptian investment holding company Qalaa Holdings are selling their combined 100% stake in ASEC Ciment Algérie to a consortium of Algerian investors for $60 million. The transaction is the third cement-related exit for Qalaa in the past 12 months. In November last year, ASEC Cement sold its stakes in two businesses to Misr Cement Quena in deals worth EGP1 billion or $124 million at the time.
And Haltons, the pharmacy chain backed by private equity firm Fanisi Capital, looks set to receive a $3 million loan from the IFC to support its planned $10 million expansion project. As Africa Capital Digest reported in late 2015, the private equity firm announced that it planned to invest another $19 million in the pharmacy chain, which targets the middle-to-low income market across East Africa. The goal was to quadruple the number of outlets in its chain to more than 200 stores.
In trend news, A.T. Kearney released its report reviewing the first six months' of M&A activity in the MENA region last week. The analysis shows that deals were up 14% on the last six months of 2015 and have reached the second highest level in volume of the past three years. It seems that investors are increasingly looking to execute cross-border deals as a way to diversify their portfolios and create long-term value. Some 48% of the transactions that took place in the first half of year involved a cross-border element, a significant jump over the same period three years ago.
Africa-watchers have to juggle between two contradictory assessments of private equity investment on the continent. Either there is too much money chasing too few deals or the businesses on the continent are stymied by the lack of financing available to them. Both are true. In the Financial Times last week, Aubrey Hruby and Joanne Yoo argue for a greater focus on Africa's middle market opportunity by the continent's private equity investors.
And finally, in an interesting if a more light-hearted vein, Acorn Private Equity's Gerhard Visagie writes a piece in How we made it in Africa following his 3-month motorbike journey from South Africa to Ethiopia and back. What he saw gives him a lot of reason for optimism.
As always, you can review these and other stories by clicking through to this week's complete issue of Africa Capital Digest.