Weekly Wrap, October 5th, 2015; Abraaj, Capitalworks, Harith and others make private capital news last week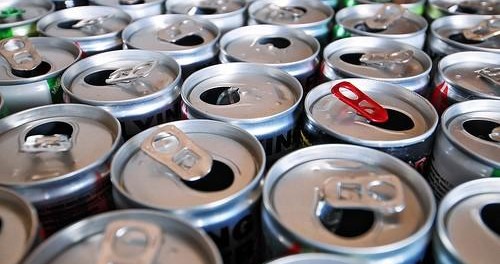 Last week in brief…October 5th, 2015
For its second education sector deal in Egypt, The Abraaj Group invested an undisclosed amount in Tiba Group, the owner and operator of a number of academic institutions serving 20,000 students from Kindergarten to University. Last year Abraaj made an investment in CIRA, largest K-12 private schools in Egypt,operating under the Future Schools brand. Demand for private education in the North African country is expanding, driven by favorable demographics and a growing class of aspirational consumers eager to invest in high quality education for their children. The Tiba Group deal is being done through Abraaj North Africa Fund II, the private equity firm's $375 million second-generation fund for the region.
In other deal news, alternative asset manager Capitalworks is investing $25 million to take a majority share in South African boat builder Robertson and Caine. The exact size of the majority stake was not disclosed. The company employs upwards of 1,300 people at four manufacturing facilities in Cape Town making it the country's largest boat builder.  Meanwhile, in a venture capital deal announced last week, Montegray Capital is making an investment in Port2Port, an online wine merchant which will use the capital to expand its product range, boost its marketing and develop its platform further.
Harith General Partners has tapped placement agent Greenstone Equity Partners to help raise capital from GCC investors for its $1 billion Pan African Infrastructure Development Fund II. As of June last year, the South-African based fund had already raised $439 million, primarily from African institutions. And in other infrastructure fundraising news, the European Investment Bank is making a €30 million catalyst investment in Meridiam's Infrastructure Africa fund. The pan-African fund will focus on opportunities in energy, education, transport, water and waste schemes.
Private equity-backed GZ Industries (GZI), based in Nigeria, announced it is forming a joint venture with Golden Era Group, a South African packaging company, to build a R1 billion ($71 million) beverage can plant in Johannesburg. The partnership aims to capture market share in South Africa as well as supply additional countries in the region. GZI is backed by Standard Chartered Private Equity, Verod Capital and Ashmore Private Equity.
A couple of high-profile job changes round out this week's edition of The Week in brief. London-based Venture Capital firm TLcom Capital announced that it has appointed Nigeria's former Minister of Communications, Olombola Johnson, to be the General Partner in charge of the firm's new Lagos office. And John Bellew, the prominent private equity lawyer who left Webber Wentzel after almost 30 years to join Bowman Gilfillan started his new role last week.
As always, you can review these and other stories by clicking through to this week's complete issue of Africa Capital Digest.