Weekly Wrap, September 19th, 2016; Oasis, Conduit Capital, Swicorp and others make private capital news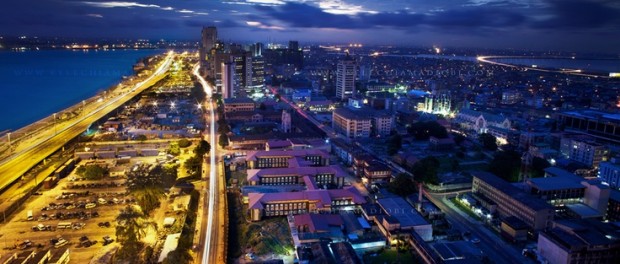 Last week in brief…September 19th, 2016
Deal-lite, in a word, best describes Africa's private equity, venture capital and infrastructure investment activity last week. Report-rich might be another expression you'd use too. And let's not forget the impending departures of two high-profile CEOs from the scene.
In fund raising news, Oasis Capital, the growth and venture capital firm founded by Matthew Adjei in 2009, held the first close for Oasis Africa Fund at $27 million. This fund. which is Oasis Capital's second investment vehicle, is targeting $50 million and is being anchored by the Dutch Good Growth Fund who are committing $5 million. It's expected that the fund will make combined equity and debt investments, with individual transactions ranging from $500,000 up to $5 million in size. The fund will focus on small and medium-sized enterprises in Ghana and Côte d'Ivoire, particularly businesses providing essential services such as education, financial services, housing, healthcare, food services and hospitality.
The only deal of the week took place in South Africa's financial services sector. JSE-listed Conduit Capital, an investment holding company, announced that it has concluded sale of share agreements with Snowball Wealth and Midbrook Lane, both asset managers. The purchase consideration for Snowball Wealth is estimated to be R464.6 million (approximately $32.75 million at current exchange rates) and R167.6 million or $11.8 million for Midbrook Lane. The acquisitions are being concluded through the issuance of Conduit Capital shares.
Two major consultancies published Africa-related reports this week, which, despite the continent's current challenges, remain optimistic about its prospects. The follow-up to McKinsey's much-referenced "Lions on the move" report, originally published in 2010, made its appearance. "Lions on the move II: Realizing the potential of Africa's economies" finds that while the growth paths of different economies have diverged, the fundamentals underpinning the continent's growth story remain unchanged. Business opportunities driven by the rise of the African consumer and businesses are significant. Spending by these markets is expected to jump by 40% over the next decade, from $4 trillion today to $5.6 trillion in 2025. The report estimates that manufacturing on the continent has the potential to almost double from $500 billion to day to $930 billion over the same time period. But there's a but – the continent's governments need to deliver on a range of changes from infrastructure to governance if the potential is to be realized.
Meanwhile The Boston Consulting Group released "Why Africa remains ripe for Private Equity" last week which finds that while the continent remains one of the world's growth opportunities for private equity, in order to generate the returns investors expect funds need to consider more flexible investment strategies and new types of corporate targets. It covers a wide range of recommendations, which it acknowledges will add to the cost base for funds. The pay-off though come in the form of powerful competitive advantages in a complex investment environment.
A number of news items concerning private capital investment companies and their strategies caught our attention last week. Brait, the South African investment company, is planning to move its primary listing from Luxembourg to London in a bid to raise its profile in the UK and tap deeper pools of capital. Following some management turmoil over the last few weeks, Standard Chartered is said to be in discussions to spin off its private equity arm to its employees. And Swicorp has completed the spin-out of 51% of its private equity arm, creating a new independent investment firm focused on opportunities in the Middle East and Africa. SPE Capital Partners, as the new firm will be known, will continue to be operated by its existing teams, who collectively have invested nearly $1 billion since Swicorp launched the business in 2005.
And finally, a couple of announcements of notable CEOs who will be stepping down from their posts in the coming months. Diana Noble, who has been CDC Group's Chief Executive Officer since 2011, is planning to relinquish her role at the UK development finance institution. CDC's board will begin the search for her replacement shortly while she will remain in place until later next year to support the transition to the new CEO.
And Erika van der Merwe, the high-profile Chief Executive Officer of SAVCA, is leaving the industry association at the end of February next year as she relocates with her family to the Netherlands.  She will remain at SAVCA until the association's annual conference takes place in Stellenbosch in February 2017.
As always, you can review these and other stories by clicking through to this week's complete issue of Africa Capital Digest.