Weekly Wrap, September 26th, 2016; Wendel, Helios, Adenia and others make private capital news last week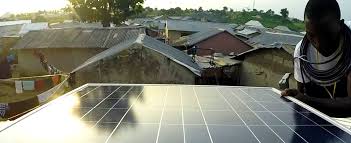 Last week in brief… In our last weekly issue, we lamented the deal famine of the prior week. Well, last week the market started to make amends. While not a veritable feast of deals, perhaps, there were nonetheless a number of them, with a couple being quite significant.
On the private equity front in Africa, the largest deal of the week was a secondary transaction. Wendel has agreed to acquire facilities management company Tsebo Group from a Rockwood Private Equity-led consortium for €331 million in a deal that is expected to close by the year end. South Africa-based Rockwood had originally acquired Tsebo from Ethos Private Equity in 2007, since when, along with growing the company via acquisitions and management support, it has facilitated the facilitated investments from Nozala Investments and Lereko Investments, two BEE partners. Wendel is negotiating co-investment terms with management and prospective co-investors to ensure that Tsebo's Level 1 B-BBEE status is maintained.
We need to move north and west across the continent to find news of the other significant transaction of the week. Helios Investment Partners has agreed to invest $115.8 million to acquire 49% of Oando plc's midstream subsidiary, Oando Gas and Power. OGP, as the firm is also known, is Nigeria's largest private sector gas distributor, its natural gas distribution network capable of delivering over 70 million standard cubic feet a day to its client base of 175 commercial and industrial customers.The deal is the second Oando-related transaction for Helios this year. In July, HV Investments II, a vehicle set up by Helios in partnership with energy trader Vitol, closed a $210 million deal to acquire 49% of Oando's West African downstream business.
Another piece of interesting news for the week concerned the launch of a new fund with a difference. South Africa's SME Fund, one of the projects being spearheaded by The CEO Initiative, a group of approximately 90 of the country's CEOs and business leaders working with the government and labour to try and jump start sustainable economic growth, has garnered R1.5 billion (approximately $110 million) in initial private capital commitments. Rather than institutional investors, its financial backers are companies, including more than 70% of the Johannesburg Stock Exchange's Top 40 companies as well as many more listed and unlisted organizations. The fund will pursue a co-investment strategy with select fund managers, providing entrepreneurs and SMEs with capital and access to mentors and professional services firms to expose them to business building best practices and methodologies in addition to a network of clients and partners.
In portfolio company news, U.S. private equity firm Bain Capital is taking its losses and exiting South Africa-based clothing retailer Edcon in a $1.5 billion debt for equity swap with the company's bond holders. Bain originally took Edcon private in 2007 in a buyout deal valued at $3.5 billion at the time, since when the company has struggled in the face of the downturn following the financial crisis. According to Reuters, Bain, who have spent more than $460 million on the company will get no proceeds from the deal.
On a more positive portfolio company note, Black Rhino, the Blackstone portfolio company focused on the development and acquisition of energy and infrastructure projects on the African continent, is investing $300 million in the first phase of the Horn of Africa pipeline. According to the Financial Times, funding for the project will be drawn from equity from Blackstone's funds and debt raised from institutional investors.
There were a number of other smaller deals targeting the burgeoning consumer markets in Africa. d.light, the solar lighting and power products company with operations in Africa and Asia has landed $22.5 million in financing from a consortium including private equity investors including KawiSafi Ventures Fund, Energy Access Ventures, Omidyar Network and NewQuest Capital Partners. Botswanan private equity firm Capital Seven is spending $12.5 million to acquire a 75% stake in Trust Holdings, a struggling Zimbabwean financial services firm. London-based Apis Partners has agreed to acquire a significant stake the Direct Pay Online Group or DPO, one of East Africa's leading online payments processors. And Kupanda Holdings, a joint venture between Kupanda Capital and TPG Growth, announced an agreement to provide seed funding to OXOSI.com, an e-commerce retail platform selling contemporary and luxury African design.
The B2B sector didn't miss out altogether, however. In two transactions, private equity fund managers AfricInvest and SIPAREX are both backing Tunisian aluminium products manufacturer Meunuiserie Aluminium du Sud or MAS and French travel operator, Groupe Marietton. Each company is benefiting from a €1.7 million investment from their jointly managed Fonds du Co-Localisation Franco-Tunisien which held its first close at €20 million in February. Secondly, in what will be the last investment for its third fund, Adenia Partners is taking a majority stake in Ademat, a services company operating in Côte d'Ivoire's power sector.
There were some interesting pieces of commentary to pay attention to. Bloomberg reports that rising income levels, an exploding population and rapid urbanization combined with poor government funding are creating fertile healthcare investment opportunities for private equity firms in Africa. Meanwhile, Dechert, a law firm, weighs in with some compliance considerations private equity investors need to think about as they consider potential transactions on the continent.  Finally, Ibrahim Sagna, Head of Financial Advisory at Africa Finance Corporation in pens a blog review of private equity co-investment strategies and models in Africa and the need for them to continue to evolve if they're to satisfy the requirements and demands of investors.
As always, you can review these and other stories by clicking through to this week's complete issue of Africa Capital Digest.