Zemedeneh Negatu leaves EY for Fairfax Africa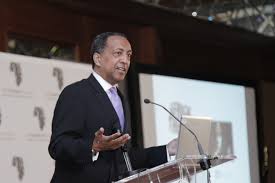 After more than 15 years with EY in Ethiopia, Zemedeneh Negatu is parting ways with the global management consultancy to take up the reins as Global Chair investment vehicle Fairfax Africa.
Fathima Naidoo, EY's Africa Media Relations representative confirmed the news to Ethiopian news outlet The Reporter, saying that EY would "…continue to re-assess our operating model to ensure we are best serving our clients in one of the fastest growing economies in Africa".
It appears that among the criteria underlying the decision to separate from EY were the limitations of expanding regionally outside Ethiopia and to undertake direct investment activity.
"We have a fantastic relationship with EY but were limited from expanding regionally and outside of Ethiopia. We wanted to look beyond advisory and we now have the liberty to not only offer advice, but enter the investment sector", Negatu told The Reporter.
As of February 1st, Negatu has assumed the role of Global Chair at Fairfax Africa Fund. Fairfax Africa, which recently announced it had received $500 million in commitments from investors,  will target public equity, private equity and private debt opportunities in businesses located or focused on Africa. The investment fund will look to put its capital to work in infrastructure, mining, energy, agro-industry and manufacturing deals in high-growth markets on the continent.
Fairfax Africa is a subsidiary of Toronto-based insurer Fairfax Financial Holdings, which, according to regulatory filings has made six investments in Africa. These include the acquisition of a 7.4% stake in Egypt's Commercial International Bank from Actis in a $330 million deal as well as investments in Afgri Operations, Africa Re, and APR Energy.
The firm is already working on what will be its largest investment in Ethiopia, a $3 billion oil infrastructure project in partnership with a large Asian conglomerate, which is expected to launch in last quarter of 2017.