Accion and Quona raise $141mln for fintech fund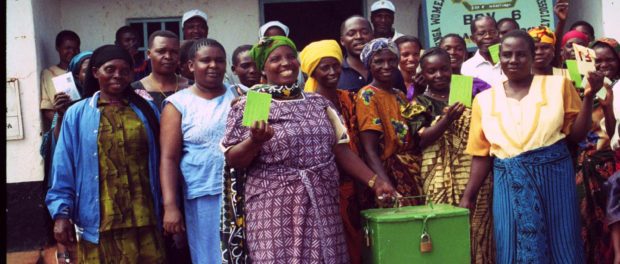 The Accion Frontier Inclusion Fund, managed by Quona Capital, announced that it has received commitments totaling $141 million for its final close, held last week. The investors backing the fund come from a wide range of institutions, including insurance companies, investment banks and asset managers, an endowment, some foundations and family offices as well as several development finance institutions.
The fund will target investments in innovative companies that aim to provide financial services to underserved consumers and businesses. Examples of these include businesses offering alternative credit solutions, payments services, small and medium enterprise finance and technology-based insurance offerings in emerging markets in Sub-Saharan Africa, Latin America and Asia.
"Three billion people are left out of, or poorly served by, the global financial system. The Accion Frontier Inclusion Fund – the world's first global fintech fund for the underserved – will help address this," said Michael Schlein, CEO and President of Accion in the statement announcing the close. "The Fund will support innovators using new technologies to help create a financial system that works for everyone. By focusing on both social impact and financial returns, we believe the Fund shows the importance of harnessing the capital markets to solve society's most challenging problems."
Microfinance specialist Accion is the fund's anchor investor, general partner and sponsor, and has made more than 30 impact investments in startups who are building businesses to meet the needs of the financially underserved.  The roster of global institutions making commitments to the fund is considerable and includes the AXA Impact Fund, Blue Haven Initiative, Calvert Equity Portfolio, the Dalio Foundation, FMO, Heifer Foundation, IDP Foundation, the IFC, JPMorgan Chase & Co., The Lemelson Foundation, Mastercard, MetLife, PG Impact Investments, Private Market Impact Fund, Prudential Financial, Quona Capital, The Sandy River Charitable Foundation, Skopos Impact Fund, TIAA Investments, funds managed by Triodos Investment Management, the Wallace Global Fund; and William A. Gee.
"The diversity and caliber of investors the Fund has attracted and the capital they have put behind it is an unambiguous validation of our investment thesis and a milestone for both financial inclusion and the impact investing industry," said Monica Brand Engel, a founding partner at Quona Capital, the Fund manager. "By identifying and supporting the most promising business models, the Fund can produce a demonstration effect that inspires others to pursue inclusive new technologies and compete in traditionally underserved communities."
To date, the fund has made 8 investments across a number of emerging markets including, most recently, co-leading the Series A round for Yoco, a South African payments provider, last week.  According to the company's statement, the fund's deal pipeline is growing and expects to announce some upcoming investments in companies improving the quality and availability of financial services.