Africa Merchant Capital taps into Trade Finance opportunity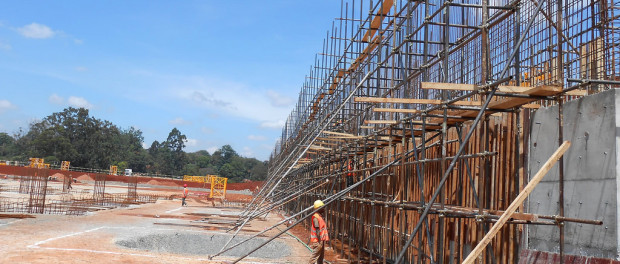 While the lack of trade finance available in Africa since the 2008 financial crisis is currently hampering growth in several economies, some feel the time is ripe for independent financial firms to help plug the trade finance gap. One such firm hoping to cash in on the opportunity is London-based Africa Merchant Capital which launched its subsidiary AMC Trade Finance in September last year.
Since launch, AMC Trade Finance has settled and closed 32 transactions including, most recently, a series of pre-shipment trade finance transactions for the import of $6 million worth of machinery to Rwanda on behalf of an international equipment wholesaler with suppliers with manufacturing facilities in multiple countries including Hong Kong, the USA and the Netherlands.
The end client for the machinery was a Rwandan civil engineering and construction firm and by using a Letter of Credit as the underlying security, AMC Trade Finance provided a transactional driven off-balance sheet funding solution which paid the suppliers with cash in full when the equipment was ready to be shipped.
In an email to Africa Capital Digest, Waldo de Vleeschauwer, the Managing Director and co-founder of AMC Trade Finance stated, "We recognise the DLC (Documentary Letter of Credit) as a quality collateral instrument for providing pre-shipment finance and our major value-add is to enhance the DLC, thus perfecting our security under UCP 600 guidelines".
With a pipeline of potential transactions exceeding $50 million, AMC Trade Finance is actively engaging in Master Risk Participation Agreements (MRPA) with banks to help originate and co-finance deals. According to the firm, its product is complementary to all banks involved in trade transactions as they provide the required pre-shipment trade finance that's necessary to complete the production of the goods. AMC Trade Finance's loan model concentrates on transactional criteria and the strength of the DLC rather than rely exclusively on the client's balance sheet or the need to provide general working capital facilities.
While both import and export transactions are targeted by AMC Trade Finance, the structure of the transaction rather than the origin or destination is the key focus for the firm. Currently, some 65% of the transactions in the firm's pipeline concern equipment and spares parts deals, with the balance being FMCG and agriculture deals, in particular cashew nuts.
Launched from Africa Merchant Capital's headquarters in London, AMC Trade Finance's South African office opens its doors on February 1st.