African Development Bank approves $140mln loan for Sharm El-Sheikh Airport project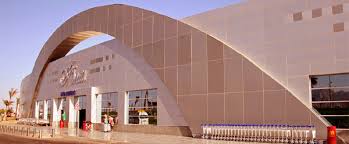 African Development Bank's Board of Directors approved a $140 million loan to Egypt's Sharm  El-Sheikh development project last week. The project seeks to build a new terminal, runway and control tower at Sharm El-Sheikh's airport, now Africa's third-busiest.
The project, which is expected to be completed within the next 4 years, will increase the airport's capacity by 10 million passengers to enable it to handle 18 million passengers annually and manage 68 operations per hour.
The total cost of the project is expected to be $671 million, with the majority of the cost being co-financed by the Government of Egypt and the Islamic Development bank.