AfricInvest and MicroCred in MicroKing buyout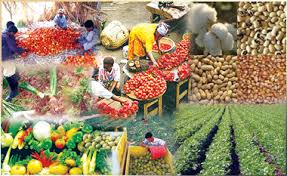 Private equity investment manager AfricInvest and MicroCred, a microfinance institution, have joined forces to acquire MicroKing Finance, a provider of microfinance products serving the micro, small and medium enterprise market in Zimbabwe. The business was acquired from a seller represented by Zimbabwe's Deposit Protection Corporation, the liquidator of Afrasia Bank Zimbabwe, MicroKing's parent company, which was placed under liquidation by the Reserve Bank of Zimbabwe in February 2015.
Once the deal has received regulatory approval, AfricInvest's Financial Sector Fund will own 30% of MicroKing with MicroCred owning the remaining 70% balance of the firm. Additional terms of the deal were not disclosed.
It's expected that this investment will be followed by an additional capital injection plan funded by both of MicroKing's new shareholders in order to provide the institution with the means to properly execute its strategy. The liquidity challenges at AfrAsia Bank Zimbabwe had a serious impact on MicroKing, forcing it to curtail its lending operations, and, using a multifaceted approach combining capital and operational support, the company will undergo a comprehensive turnaround strategy to align its operations with the MicroCred network.
Julius Tichelaar, Senior Manager who led the deal for AfricInvest said, "AfricInvest is proud to partner with one of the leading providers of financial services on the continent and to further strengthen the AfricInvest footprint in Zimbabwe. AfricInvest will provide support in the transformation to bring MicroKing back to its position of a leading provider of financial services to entrepreneurs and to make it a catalyst for further financial inclusion in the country."
Norton Rose Fulbright and Scanlen & Holderness provided AfricInvest and MicroCred with legal advisory services for this transaction. Grant Thornton Zimbabawe acted as transaction advisers for MicroKing.