Agbeyi and Osinubi make Partner at PwC Nigeria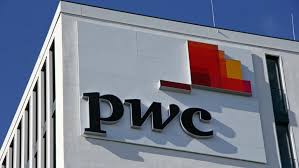 Esiri Agbeyi and Femi Osinubi have both been promoted to PwC Nigeria's partnership ranks, it was announced last week. Agbeyi, who joined PwC in 2004, works with the firm's Tax practice, while Osinubi works in the firm's Assurance practice.
As Partner with the Tax and Regulatory Service team in Nigeria, Agbeyi will help clients structure inbound and outbound investments across a number of sectors. Over her career, she has advised many multinational companies and private equity investors on international tax and compliance matters related to deals in several sectors including consumer, retail, energy and telecommunications.
Osinubi, who rejoined PwC from Vodaphone in 2012, will head up the firm's initiatives to build the Internal Audit, Commercial Assurance, Data and Analytics service lines in Nigeria and the broader West African market.
"I'm delighted to welcome these two admissions to the partnership," PwC Nigeria's Senior Partner, Uyi Akpata, was quoted as saying. "In addition to their leadership and contributions to the growth and success of the firm, our people and our clients, these individuals exemplify our spirit and purpose, helping build trust in society and solve important problems."