ARC acquires 29.9% of Bravura parent, CMB International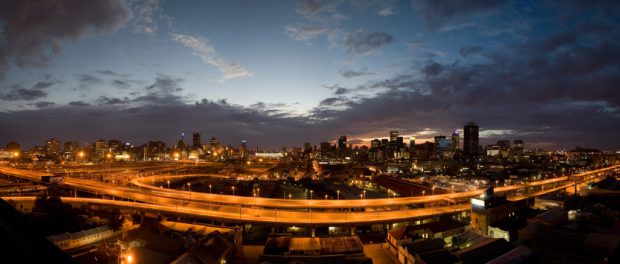 African Rainbow Capital, the private equity investment company set up by Patrice Motsepe, recently announced that it will invest R120 million or approximately $9 million to acquire 29.9% of CMB International, the Mauritius-listed financial services holding company which acquired investment banking and advisory firm Bravura in December 2015. The investment, which is subject to regulatory approval, is split equally between an issuance of fresh equity and a preference share facility.
The capital will be used to support the firm's acquisition plans and other growth initiatives. CMB International was originally incorporated in August 2015, since when it has acquired six financial services businesses. In addition to Bravura in South Africa, these include Extell Capital, Calante, Divergent, Multiplex and Bravura Namibia. The companies provide a range of corporate finance, structured solutions and property investment services to their clients in Southern African and Australia.
"Our investment in Bravura, through CMB International, supports our commitment to enable equity-based transformation in the property and financial services industries in Africa and South Africa, benefiting the economy as a whole," Johan van der Merwe, African Rainbow Capital's Co-CEO commented in the statement announcing the deal. "This investment forms part of our strategy to focus our initial portfolio on both financial services and compelling private equity placements to become a fully integrated diversified financial services business. The capital we provide will enable CMB International to grow both organically and acquisitively to deliver exceptional returns on equity."
Both firms also anticipate that the deal will be instrumental in unlocking several synergies between African Rainbow Capital's investments and CMB International. As well as providing corporate finance advisory and financing services, CMB could also become the platform for some of the smaller financial services investments that African Rainbow Capital plans to make. In addition to the capital, the new relationship provides CMB with a strong transaction pipeline and the ability to further diversify its holdings into non-bank financial services such as alternative investment management and trading and brokerage services.
"The human capital entrenched in CMB International represents some of the best minds in the market. We believe this will serve ARC and our investments well as we build our portfolio to create wealth for stakeholders and continue to benefit the community," continues van der Merwe. "The investment is born out of the trust we have built over the long relationships we have had with the leadership of Bravura, which now forms part of the CMB International group. We look forward to the ongoing success of this exceptional business."
Webber Wentzel provided legal advisory services to African Rainbow Capital on the transaction. Law firms Werksmans in South Africa and BLC in Mauritius acted on behalf of CMB International, while Bravura Capital provided transaction advisory services.