Atlas Mara completes BPR deal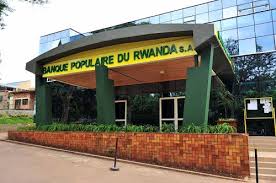 Atlas Mara has announced the completion of its deal to acquire an equity stake in Banque Populaire de Rwanda. In November, the sub-Saharan financial services platform, announced that it was investing $21 million in BPR,  and, that once it had received the necessary regulatory approvals, would merge the bank with BRD Commercial Bank, its other Rwandan portfolio holding which it acquired in October 2014. Atlas Mara will own 62% of the combined entity, which will operate under the Banque Populaire de Rwanda brand.
"We are very pleased to have concluded this important transaction with BPR," commented John Vitalo, Atlas Mara's CEO. "BPR's customers, employees and minority shareholders will benefit from the enhanced capital base, enlarged distribution network and expanded capabilities of the combined group."
In an interview with CNBC Africa, Vitalo gave more details of the transaction and outlined the group's plans for the bank, the new retail products and services it hopes to introduce as well as new corporate and SME banking services for the market. Ultimately, Atlas Mara sees "Rwanda as a financial services hub for East Africa" and BPR will be the platform to help achieve that.
Atlas Mara has appointed Sanjeev Anand, formerly Managing Director of I&M Bank in Rwanda, to lead the combined entity.  The new bank will be Rwanda's largest bank by retail location and the country's second largest bank by assets, totaling approximately $325 million.