Atlas Mara merges Rwandan bank holdings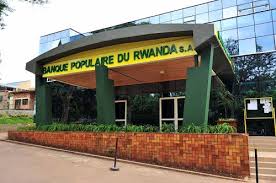 Atlas Mara is investing $21 million in Banque Populaire de Rwanda (BPR) and, once it has received necessary regulatory approvals, plans to merge the financial services company with its portfolio holding, BRD Commercial Bank, which it acquired in October 2014. Following the merger, Atlas Mara will hold approximately 62% of the equity of the combined entity, which will take the Banque Populaire de Rwanda brand.
John Vitalo, CEO of Atlas Mara, said: "We are delighted to have reached this important milestone in our discussions with BPR. The combination of BPR and BRD Commercial, which will rank as the second largest bank in Rwanda by assets, is consistent with Atlas Mara's strategy of being a 'scale' participant in its countries of operation. Customers, employees and shareholders will benefit from the enhanced capital base, enlarged distribution network and expanded capabilities of the combined group."
The new bank will be Rwanda's largest bank by retail location and the country's second largest bank by assets, totaling approximately $325 million.