Brait buys stake in UK Retailer New Look from Apax and Permira for $1.2bln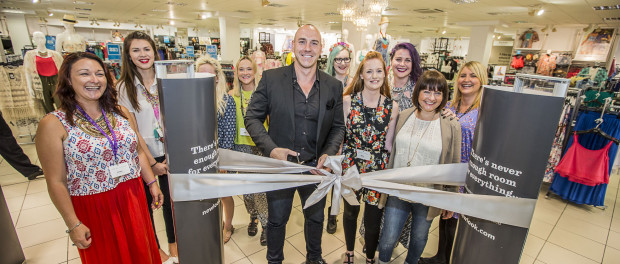 Spending some more of its cash hoard earned from the sale of retailer Pepkor to Steinhoff International at the end of 2014, South African investment firm Brait SE is acquiring 90% of New Look Group for approximately $1.2 billion, primarily from funds managed by private equity firms Apax Partners and Permira. The remaining 10% will remain in the hands of management and the founding family. The transaction gives the UK retailer an enterprise valuation of almost $3 billion, including $1.6 billion in debt.
According to the Financial Times,  Apax, Permira and New Look's founder, Tom Singh, bought the retail firm 11 years ago for £684 million, quoting sources as saying the exit provides the private equity firms to make more than four times their original investment. The business received offers from other trade buyers, including some based in Asia, but Brait's bid was the highest and exceeded the amount the firm could have expected if it had chosen to pursue an IPO.
The deal gives Brait a substantial position in the UK's ultra-competitive fashion retail market. New Look started as a single store in 1969 and has grown to be a multi-channel value-fashion enterprise with 800 stores in 21 countries.  By far the majority of those stores can be found in the UK, which has 569 locations across the country, but New Look has already established 19 locations in China, providing a significant springboard for the next stage of its growth strategy.
John Gnodde, Brait's Chief Executive stated "New Look is an attractive investment opportunity for Brait – it is a market leading brand, with a strong track record of double digit EBITDA growth, solid cash flow conversion, international reach, and the potential to grow rapidly in a number of geographic markets including China."
The deal marks Brait's second major investment of 2015, following the announcement of its $1 billion acquisition of a controlling stake in fitness chain Virgin Active in April this year.
Goldman Sachs, JP Morgan Cazenove, Clifford Chance and PwC advised New Look on the deal, while Nomura and Rand Merchant Bank advised Brait. The transaction is expected to close at the end of June.