Cars45 lands $5mln Series A Round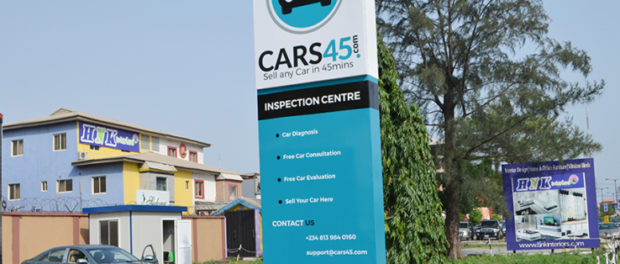 Cars45.com, an online marketplace for pre-owned vehicles, has landed $5 million in funding for its Series A round from Frontier Car Group, a holding company which counts Balderton Capital, EchoVC, NEA and TPG Growth among its backers. Additional terms of the deal were not disclosed.
The capital will be used to further improve the Nigerian company's online platform. Consumers looking to sell their cars use the platform to get an approximate valuation for a car they want to sell, which is followed by an inspection at one of Cars45's thirteen physical locations where an offer is made and funds deposited quickly following an agreed sale.
Cars45 was founded in 2016 and has been actively buying and selling cars since it launched. According to its CEO and Co-Founder Etop Ikpe, the firm's opportunity arises from the difficulties inherent in selling cars in Nigeria.
"The used-car market in Nigeria is generally a big hassle," he told online publication TechCrunch who broke the report. "There's so much mistrust, no vehicle history, and not much of a structured dealer network. We've created something that changes all that, offering transparency, speed, convenience and safety, in a highly frictional and opaque market."
Once on its books, Cars45 offers its inventory of pre-owned vehicles to a private network of pre-verified buyers who pay a fee to the company to have access to the vehicles which are for sale. These fees as the foundation of the firm's current revenue model, although the firm has identified other potential revenue streams including inspection services, vehicle financing and online auto valuation data products.