Catalyst holds $103mln first close for Fund II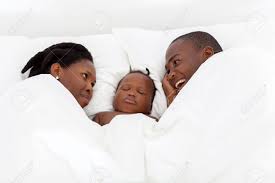 Catalyst Principal Partners has held the first close for it second private equity fund, Catalyst Fund II, landing $103 million in commitments from a mix of Africa-focused fund-of-funds, development finance institutions and regional family offices. All of them had been investors in the fund's $123 million predecessor fund, with a number of them increasing the size of their commitment to the new vehicle.
Catalyst Fund II is targeting $175 million for a final close, which it anticipates will take place later this year. A number of new international and regional institutional investors who are already engaged and involved in various stages of their investment due diligence process are expected to participate in the final close.
The fund, which is targeting an IRR of 25%, is structured as a 10-year closed end fund, with a 5-year investment period. It will pursue a similar strategy to that executed by Catalyst Fund I, making mid-market growth capital investments within fast growth consumer demand driven sectors across Eastern Africa, with a consistent core focus on the consumer staples, financial services, industrials and healthcare industries.
Typical deal sizes are expected to range in the $7.5 million to $25 million range, taking significant minority or control positions in each of the companies it backs. It's expected that the fund will make investments at the rate of between two and three deals per year, ending up with a portfolio of between eight and twelve companies in its portfolio once its capital has been fully deployed.
Asante Capital was the placement advisor for the new fund. Simmons & Simmons, BLC Chambers and Anjarwalla & Khanna provided Catalyst with legal advisory services on the fund formation and raise.