CDC taps O'Donohoe as new CEO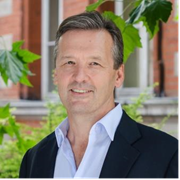 Nick O'Donohoe has been appointed as the new Chief Executive Officer of CDC, the UK's Government's development finance institution, succeeding Diana Noble who last September announced her intention to step down from the role.
O'Donohoe joins from the Bill and Melinda Gates Foundation, where he is a senior advisor. He brings extensive experience in the financial and investment sector to the role, having spent the first three decades of his career working for leading financial services companies in several countries and across several asset classes.
In 2011, he co-founded Big Society Capital, serving as CEO of what's been called "the world's first social investment bank" until 2015. Set up as an independent financial institution with the UK Government, the bank was capitalized with unclaimed UK bank accounts and investments from other UK banks. In 2016, he was appointed by the UK Cabinet Office as Chairman of the UK Dormant Assets Commission.
CDC's Board spent five months on the recruitment process. Welcoming his appointment, Graham Wrigley, the Board's Chairman was quoted as saying "Nick has the perfect balance of skills and experience.  He understands the transformative effect that investing can make to peoples' lives.  He has a proven track record of building market-leading businesses from both start-up and within large financial service groups, and has dedicated the last seven years of his career working in impact investing."
O'Donohoe will officially join CDC in June 2017, subject to formal approval from the Financial Conduct Authority and a transition handover from outgoing CEO, Diana Noble.