CRE Ventures and NBM back Asoko with $1.35mln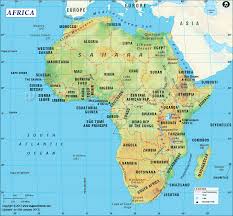 Two U.S. based investors, North Base Media and CRE Venture Capital, are investing $1.35 million in Asoko Insight, a provider of corporate information and intelligence on Africa's growth markets. The capital will be used to expand the firm's research capabilities in Nigeria, Kenya and Ghana, three of the firm's initial target markets. Additional financial terms of the deal were not disclosed.
Founded in 2013, Asoko Insight sells data and analysis on African companies to global corporations, investors, governments and others looking to expand their business and operations in Africa. It received angel funding from Emergo Partners and J.E. Berman Associates and is headquartered in London, with research bases in Accra, Lagos and Nairobi. It now employs 16 people and, with the fresh funding, is looking to expand its research teams to be between 3 to 5 analysts in size in Ghana, Kenya and Nigeria.
"This new funding will allow us to give customers insight on even more companies across Africa, while adding analytics in a seamless user experience," said Rob Withagen, co-founder and Managing Director of Asoko. "Africa's got great corporations. Now it has great corporate data, available to everyone."
As part of the deal, NBM's Managing Partner, Marcus Brauchli and General Counsel Stuart Karle will join Asoko's board. Pardon Mukumbe, CRE's Founding Partner will serve as a Board Observer.