Deutsche Bank appoints Javeed Ameen COO for Middle East and Africa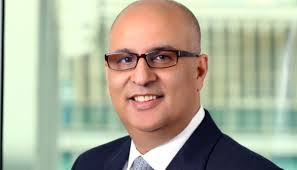 South Africa native Javeed Ameen has been appointed to the role of Chief Operating Officer for Deutsche Bank's Middle East and Africa business, replacing Philippe Vollot, who is moving to take up the role of Global Head of Regulatory Relationship and Coordination for Government and Regulatory Affairs for the bank in Frankfurt.
Ameen joined the bank in 2001 and was most recently COO for Deutsche Bank Saudi Arabia, a position he has held since 2008.  He will based in Dubai and report to Ashok Aram, Deutsche Bank's CEO for the Middle East and Africa and Karl von Rohr, Global Chief Operating Officer Regional Management.