DOB Equity leads $4.5mln Series A for PowerGen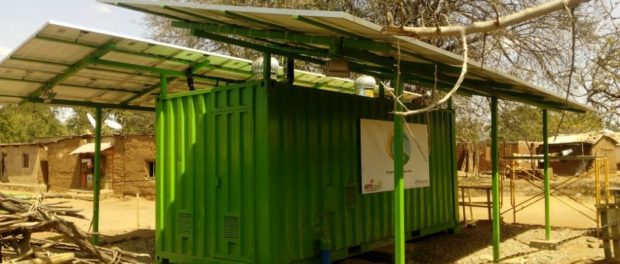 DOB Equity, a Dutch Family Office, has led a consortium of investors backing PowerGen Renewable Energy's Series A round with $4.5 million, earning themselves a substantial minority stake. Other members of the investor consortium include AHL Venture Partners and private investors Marc Beuls, the former President and CEO of Millicom International Cellular and Billy Harbert, CEO of BL Harbert International. As part of the deal, Charlotte Ward, who led the deal for AHL Venture Partners, and Marc Beuls will take seats on PowerGen's board.
PowerGen, which was founded in 2011, provides communities which are not connected to their country's national grid with access to reliable, affordable energy via the develop of small-scale electricity networks or micro-grids which operate independently of the national grid. The company will use the fresh capital to expand its current micro-grid portfolio, providing over 7,500 customers with connections to the grid and providing more than 50,000 people with access to electricity within the next two years.
Hayo Afman, a Portfolio Manager who led the deal for DOB Equity, believes that the market is at a tipping point driven by the confluence of four key factors. These include the declining cost of solar panels and batteries, a push by the utility sectors across Africa for more private sector involvement, the increasing availability and quality of capital being invested in the region and the emergence of tech-enabled business models which make the development of micro-grids more replicable and scalable.
PowerGen's CEO, Sam Slaughter, sees parallels between Africa's energy sector today with Africa's telecoms sector of 20 years ago.
"Back then, pioneers of wireless telecommunications made a big bet that African consumers would want world class mobile communications service, and they invested heavily in the infrastructure to deliver it by building thousands of telecoms towers throughout the continent," he said. "And the result is there: African telecoms have now famously leapfrogged the West, for instance, bypassing obsolete landline infrastructure and building mobile payment systems that many Western countries haven't yet seen. There is a similar opportunity today in the power sector."
Greenberg Traurig and IKM Advocates provided DOB Equity and AHL Venture Partners with legal advisory services for the transaction. McCarter & English acted for PowerGen.