EAIF and FMO in $14.7mln loan for Ugandan solar farm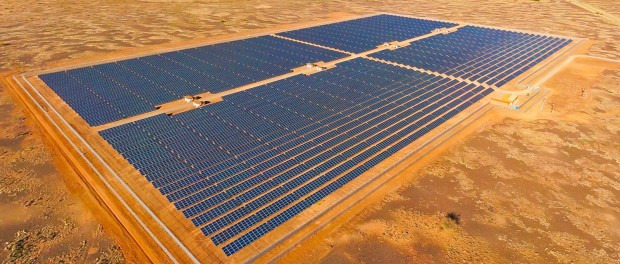 The Emerging Africa Infrastructure Fund (EAIF) is providing 50% of a $14.7 million debt financing package to support the construction of a 10MW solar farm in Eastern Uganda. The balance of the financing is being led by Dutch development bank, FMO.
The Tororo Solar North PV project will serve the equivalent of 36,000 people in an area of high unemployment which is heavily dependent on subsistence farming. Tororo is the major town in the region and is some 230kms east of Uganda's capital, Kampala.
"Renewable energy projects, particularly solar, have the ability to be financed and built and be producing power and have an economic impact quickly," said EAIF's Chairman, David White. "I look forward to the Tororo Solar project stimulating the area's economy and competitiveness and improving the quality of life for many."
In May this year, Investec Asset Management beat out more than 30 rivals to win the mandate to manage the $670 million Emerging Africa Infrastructure Fund which is a public-private partnership anchored by several European governments. The fund is an initiative of the donor-financed Private Infrastructure Development Group which was established in 2002 to mobilize capital into private sector infrastructure projects across sub-Saharan Africa.
"This project furthers the Fund's long-term commitment to backing promising power projects in Uganda, having financed four and approved a further two to date," said Nazmeera Moola, Investec's Co-Head of Africa Fixed Income who heads up EAIF's operations. "The Ugandan power sector is well-regulated and well-structured, and this project furthers the delivery of power using proven technologies in a fast-growing country with rapidly rising electricity demand."