EAV backs Off-Grid Electric Series C round with $2mln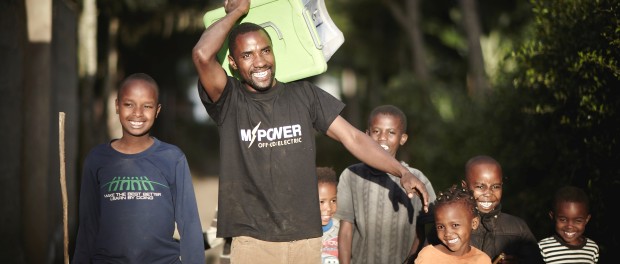 Energy Access Ventures announced its participation in the $25 million Series C round in Off Grid Electric, a micro-solar leasing platform which operates as M-Power in Tanzania. The impact-focused venture firm has agreed to commit $2 million as part of the Series C round led by DBL Partners and a consortium of new and returning investors which included SolarCity, Omidyar Network, Serious Change LP, Western Technology Investment, Vulcan Capital and Tope Lawani, the founder of Africa-focused private equity firm Helios Investment Partners.
The investment marks EAV's debut investment in the solar company, which is installing solar in over 10,000 homes and businesses every month with a radically affordable solar leasing program and has signed an agreement with the Government of Tanzanian to complete 1 million installations within the next 3 years. It is also planning an expansion of its services into neighboring Rwanda.
The company, which designs, manufactures, installs and maintains solar home units, provides customers with a service at a cost that is less than or equal to their current expense for kerosene. Monthly payments are made with mobile money.
Commenting on the transaction, Michael Gera, EAV's Managing Partner said, "As the only venture and impact fund wholly focused on bringing energy access to the 600 million people in Africa who do not yet have it, I am very excited that we have found such a great company for our first investment. With EAV's significant presence on the ground, we very much look forward to working with the company to help it achieve significant impact and commercial success."
French power company Schneider Electric teamed up with a number of DFIs, including CDC, PROPARCO and the European Investment Bank to set up the Energy Access Venture Fund to target investments in the energy access value chain, with the aim of bringing electricity to at least one million low-income people in rural and peri-urban areas of sub-Saharan Africa. The fund held its first closing at €55 million in February 2015.