EAV backs PEG Series A round with $2mln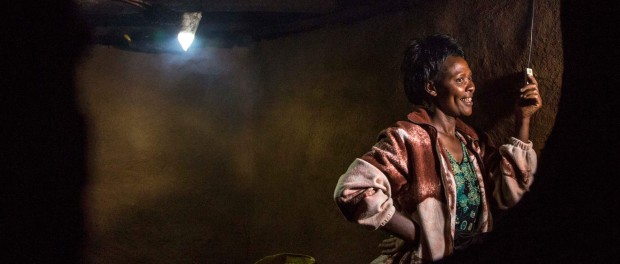 In the second deal for its $80 million fund, Energy Access Ventures led the investment in the second tranche of the Series A round for PEG, an off-grid solar pay-as-you-go company operating in Ghana. EAV's commitment was $2 million of the $4.3 million raised for the second tranche of the round, which, when combined with the first tranche, sees PEG raising a total of $7.5 million from a variety of investors who included Blue Haven Initiative, Engie Rassembleurs d'Energie and Investisseurs & Partenaires.
The capital will be used to expand PEG's operations in Ghana, build out the firm's management team and expand into Côte d'Ivoire and its market.
Michael Gera, who led the investment for Energy Access Ventures and takes a board seat as part of the deal was quoted in the statement announcing the investment as saying "We are immensely proud to be investing in PEG. Their technical and financial innovation and unmatched distribution capability provide a unique opportunity to bring electricity to thousands of people in Ghana and beyond who have no access to grid-based power. Very importantly, PEG enables families to switch away from use of kerosene with its associated health and safety hazards."
PEG has grown rapidly and is now the largest pay-as-you-go solar provider in Ghana, counting over 10,000 customers who are serviced through 29 service centres across Ghana. Customers buy PEG's solar product using an affordable 12-month payment plan, during which period they make either daily or weekly payments through mobile money. On completing the payment plan, customers own the solar home system which provides energy for multiple lights, a mobile charging facility, a lantern and a radio.
PEG CEO Hugh Whalan said, "We are thrilled to have closed this latest funding round and look forward to working closely with our investors to leverage their unique skills so as to deliver reliable and convenient power to the millions of Ghanaians who need it, and at a price that poor consumers can afford".
 A team led by Roddy McKean at Anjarwalla & Khanna provided Energy Access Ventures with legal advisory services on the transaction. Nixon Peabody in New York acted on behalf of PEG.