EBRD opens first Resident Office in Morocco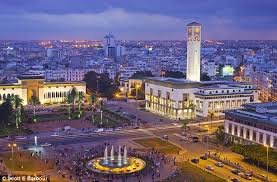 On Tuesday last week, the European Bank of Reconstruction and Development opened its first Resident Office in Morocco.  Located in Casablanca, the office was opened by EBRD's First Vice President Phil Bennett who was joined by Mohammed Boussaid, Morocco's Minister of Economy and Finance.
Earlier in 2015, the EBRD finalized and approved its strategy for Morocco which sets out to help the country realize its entrepreneurial potential, actively promote women's entrepreneurship and improve access to finance by small and medium-sized businesses (SMEs) through private equity funds as well as providing dedicated credit lines and technical assistance to businesses in the country.
It's anticipated that the Resident Office will play a key role helping the EBRD to build relationships with the country's authorities and business community as well as boosting the impact of the Bank's in-country activities. To date, the Bank has invested 473 million in 18 projects in Morocco as well as 130 million if trade-facilitation credit lines with local banks. Additionally, the EBRD has provided technical assistance to more than 135 Moroccan SMEs.