ECP completes sale of NSIA to Amethis and National Bank of Canada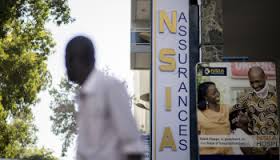 Leading private equity firm Emerging Capital Partners (ECP) has completed the sale of its stake in NSIA Participations, the Abidjan-headquartered financial services group, to Amethis Finance and strategic investor, National Bank of Canada. The sale of the 24% stake was first announced at the end of March.
ECP initially invested in NSIA in 2008 since when the firm's annual revenues have increased by 88% and it has expanded into 5 new markets–Guinea, Mali, Nigeria, Ghana and Cameroon. The private equity firm has been active in improving corporate governance and operational processes in a firm that has doubled its headcount of employees in the last 7 years.
"The success shown by NSIA during our holding period demonstrates the significant potential within Africa's high-growth financial services sector. It also exemplifies how we partner with regional companies with proven business models to support regional expansion and help them achieve their next growth phase," VIncent Le Guennou, ECP's Co-CEO, commented.
The 24% stake was held by ECP's Africa Fund III, and the financial terms of the deal were not disclosed. As we reported in March, the transaction is Amethis's fifth deal in sub-Saharan Africa's financial services sector, and a good example of their strategy of helping to forge mutually beneficial partnerships and relationships between leading international financial institutions and their African counterparts.