Enko Capital in AMI Logistics expansion capital deal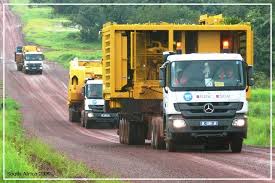 Enko Capital has made an expansion capital investment in AMI Logistics, a Dubai-headquartered logistics business with significant operations in East and Southern Africa. The $7 million transaction gives the $64 million Enko Africa Private Equity Fund  a significant minority stake in the company, as well as a seat on AMI's board. Additional terms of the deal were not disclosed.
In addition to supporting AMI's expansion strategy on the continent in general, the capital will be used to fund AMI's acquisition of Manica Holdings, an established freight-forwarding and logistics business operating with five operating subsidiaries in South Africa, Zimbabwe, Zambia, Malawi and Botswana. The acquisition will bolster the logistics services that AMI offers both inbound and outbound customers on the continent.
"EAPEF is delighted to team up with shareholders and management of two such well established players in the freight forwarding and logistics business in Africa," said Cyrille Nkontchou, Enko Capital's Managing Partner. "We are convinced that the synergies of this merger between them will produce a significant player on the African logistics scene and we look forward to helping to grow the business of the AMI/Manica group across the continent."
Norton Rose Fulbright provided Enko Capital with legal advice on the deal. KPMG  performed the financial and tax due diligence for the deal while SLR Consulting provided technical due diligence services.