Ethos Capital raises $131mln in IPO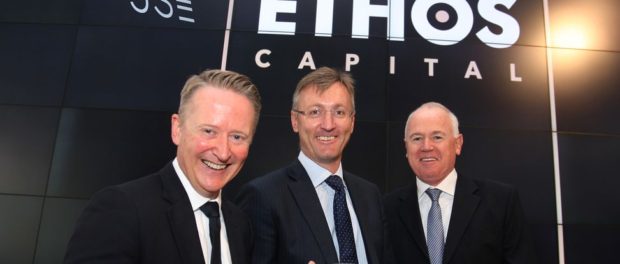 Ethos Capital, the listed special vehicle set up by one of Africa's largest fund managers, Ethos Private Equity, debuted on the Johannesburg Stock Exchange last week having garnered R1.8 billion or approximately $131 million in an oversubscribed private placement.
The private placement offered institutional investors 180,000 A ordinary shares at R10 each, with the opening trade on the JSE being priced at R10.26 per share, giving the Mauritian-registered investment firm an initial R1.85 billion market cap. As we reported last week, the private placement garnered commitments from a number of blue-chip investors including New York private equity firm Black Hawk, Coronation Fund Managers, Kagiso Asset Management, Stanlib as well as Ethos Private Equity itself.
Ethos Capital will act as a seed fund for the other funds managed by Ethos Private Equity, making primary investments in new funds, acquiring the interests of current Limited Partners in existing funds as well as making co-investments alongside the funds. The listing provides retail investors with the opportunity to participate in the returns offered by the private equity asset class, which in Ethos's case have delivered a gross realized IRR of 37.4% over the private equity fund manager's 32-year history.
Rand Merchant Bank acted as financial advisor, sole global coordinator, bookrunner and JSE sponsor in relation to the Ethos Capital listing.