Ethos holds R675mln first close for Mid Market Fund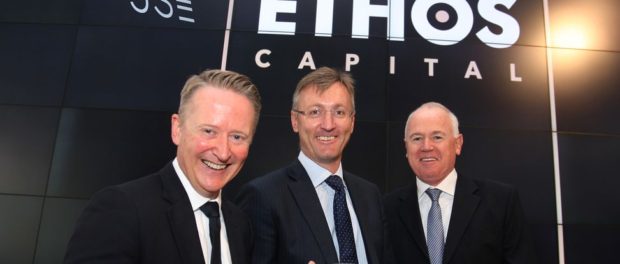 Ethos Private Equity, one of Africa's largest fund managers, has held the first close for its Mid Market Fund I at R675 million or approximately $48 million. Ethos Capital, the fund manager's listed special vehicle which debuted on the Johannesburg Stock Exchange in August this year, is anchoring the fund with a commitment of R550 million initially, a figure which is expected to rise to R900 million by the final close.
The other LPs to commit to the fund so far are domestic institutional investors, one of whom has participated in prior Ethos funds. Ethos is hoping to hold a final close of between R2 billion and R2.5 billion (approximately $145 million to $175 million) for the fund by the end of the first quarter/start of the second quarter of 2017, with a hard cap of R3 billion (approximately $215 million). Expected returns are anticipated to be in line with Ethos's investment track record which has delivered investors a gross realized IRR of 37.4% over the private equity fund manager's 32-year history.
A Black-managed, 10-year generalist fund, Ethos Mid Market I is now able to begin deploying capital. As its name suggests, it will look for midcap leveraged buyout opportunities in South Africa where it can deploy between R100 million and R350 million of equity in companies valued between R500 million and R1.5 billion. The fund manager will source investments in family-owned and/or entrepreneurial businesses, corporate spin-offs and optimization opportunities which have room for significant growth.
Over its life, the fund is expected to make between 8 and 10 investments, the first 3 of which are expected to be concluded imminently. According to a SENS report, Ethos Mid Market I has received the necessary approvals to acquire assets from Ethos Fund IV which include 15% stakes in Autosaver and Twinsaver as well as a 10% stake in Eazi Access. The total paid for these three assets will be R361 million.
Ethos Partners Sonja de Bruyn Sebotsa and Arshad Essa are joined by Principals Edward Pitsi and Titi Sekhukhune  on the fund's investment team.
Webber Wentzel provided legal and tax advisory services to the fund.