EuroMena III takes minority stake in Morocco's Retail Holdings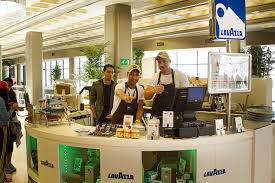 EuroMena III, a Capital Trust-managed private equity fund, is acquiring a minority stake in Retail Holdings in an undisclosed deal. The fresh capital is being earmarked to support the Moroccan retailer's expansion plans.
Founded in the mid-1980's, Retail Holdings is now one of the larger retailers in Morocco, enjoying franchise relationships with a number of leading global brands. Recently, the company struck out south of the Sahara, acquiring control of Compagnie de distribution de Cote d'Ivoire or CDCI, one of the West African country's largest food distributor.
As well as additional sub-Saharan expansion opportunities, it's anticipated that Retail Holdings will benefit significantly from Morocco's shifting retail landscape, which sees the country's government promoting the development of large, modern retail spaces.
"We are confident that the group is well positioned for a healthy growth in the coming years," said Paul Khoury, a Partner with EuroMena Funds, "…with the government promoting the development of modern retail and a shift in consumer behavior towards the growing channel".
The transaction is the fourth deal for EuroMena III, which closed with $150 million in early 2017.  Retail Holdings joins a portfolio which includes Elephant, a Nigerian FMCG business and Indigo Company, an apparel retail franchise with operations in Tunisia, Algeria and Morocco.