Fagbule promoted to be AFC's Head of Financial Advisory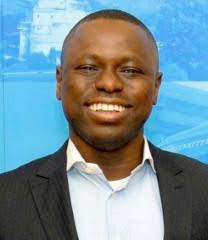 Africa Finance Corporation (AFC) has promoted Fola Fagbule to be the multilateral finance institution's new Head of Financial Advisory. He succeeds Ibrahim Sagna, who left the organization in June to become Director, Advisory and Capital Markets at the African Export-Import Bank based in Cairo.
In an eight-year career at the AFC, Fagbule has held several prominent roles at the organization, joining as Special Assistant to the President and CEO from boutique investment bank Afrinvest, before moving on to head the institution's origination desk. Most recently, he was a Vice President in the investments division, assessing and executing opportunities in infrastructure projects, assets and companies across the continent. Among the transactions he's been involved with include leading the deal to merge electricity sector assets belonging to AFC and Harith General Partners to form a new African power company, a transaction that required successfully bringing together seven assets and companies operating across eight jurisdictions.
His new role is to lead AFC's business providing clients, who are typically governments, funds, large corporations, sovereign entities and central banks, with advice across the whole range of the transaction cycle. Services include advice on transaction structures, raising capital, developing assets, pursuing merger initiatives to managing infrastructure projects, assets and companies across Africa. Now a decade old, AFC is one of the continent's highest rated, investment grade, multilateral finance institutions and has raised more than $3.5 billion for its activities.
Fagbule, who reports to Sanjeev Gupta, the AFC's Executive Director of Financial Services, is based primarily Lagos.