Former AfDB GC joins Mannat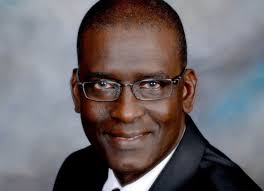 Manatt, Phelps and Phillips is giving its Africa and MENA practice a boost with the appointment of Kalidou Gadio as Partner and practice Co-Chair. He joins the U.S. law firm from the African Development Bank, where he served as General Counsel.
In his new role, he will be advising entrepreneurs and companies who are entering emerging markets as well as advising foreign governments and development institutions on initiatives such as legislative reforms, financial policies and strengthening their institutions. He'll also focus on advising a broader set of private-sector and public-sector clients involved in private equity deals, project finance developments and public-private partnerships across a range of different initiatives such as joint ventures, project structures, financing, legal due diligence and risk mitigation.
"Kalidou has a very unique background, combining practical project finance and corporate experience with a sophisticated understanding of international law," said William Quicksilver, Manatt's chief executive officer and managing partner. "Having worked with government leaders and executives in Africa and from around the globe, he is finely attuned to opportunities in cross-border finance and investment. His credentials will resonate with clients doing business internationally, especially in Africa and the Middle East, and he is a significant addition to the firm."
Gadio, who will be based in the firm's Washington, D.C. office, will work closely with Manatt's Africa and MENA practice co-chair, Douglas Boggs.