Former Reckitt emerging markets CEO to chair Silvertree's board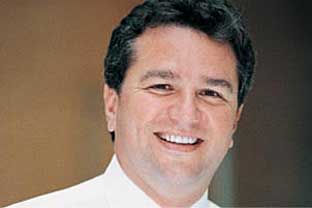 Silvertree Internet Holdings has appointed Freddy Caspers as non-executive Chairman of the technology-focused investment holding company's board. The appointment of the former CEO of Emerging Markets and executive board member of Reckitt Benckiser, the well-known FMCG company, is expected to give the next phase of Silvertree's growth a significant boost.
Since its launch in 2014, Silvertree has invested over $15 million in African consumer-focused technology companies, a portfolio which, according to the company, has delivered in excess of 200% annual growth. The firm, which specializes in backing young, fast-growing companies, has made a number of deals in the last year including CarZar, TopCheck and Pet Heaven. In the next 12 months, Silvertree has plans to accelerate its investment pace and deploy and additional $10 million in new and existing portfolio companies, with a particular focus on growth stage and buyout opportunities.
"I have great ambitions for Silvertree: to build it into the most successful internet technology company across Africa," Caspers was quoted as saying in the statement announcing his appointment. "Similarly to my approach at RB, exceptional people with a performance driven culture and executional excellence will be key to our value creation to transform economic growth across the region."
London-listed Reckitt Benckiser has turned out to be one of the early 21st century's most impressive corporate performers, expanding from a provincial U.S. company valued at $1 billion to be a  global consumer giant worth $75 billion in less than 10 years. Whilst he was CEO of Emerging Markets for the company, Caspers oversaw the growth in sales from $1 billion to $8 billion from a portfolio of business lines with customers in over 100 countries.
In addition to his new role at Silvertree, Caspers works as a Senior Advisor for EQT, a leading global private equity firm, focusing on large-cap european deals . He is also the  owner of a private equity investment vehicle holding various investments into small cap consumer goods, tech and healthcare ventures, mostly in Africa.