Frannie Leautier to join AfDB as Senior Vice President in May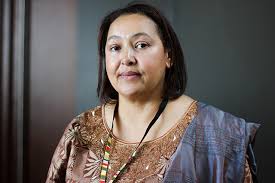 It was announced last week that Chair and Co-Founding Partner of Tanzania's Mkoba Private Equity Fund, Dr. Frannie Leautier, has been appointed as the Senior Vice President of the Africa Development Bank. She takes up her new role in early May.
In a successful and high-profile career spanning more than 25 years, Leautier has worked both the private and public development sector prior to co-founding the $200 million Mkoba Fund in 2013. Her career includes significant roles at the World Bank Group, where she served as Senior Director, Infrastructure for the Asia Division between 1997 and 1999, was the Chief of Staff and Director of the Office of the President from 2000 to 2001 and was appointed Vice President of the World Bank and Head of the World Bank Institute from 2001 to 2007.
From 2007 until 2013 she taught Masters' courses in International Management and Leadership as Distinguished Professor of Leadership in a Globalized World at Sciences Po in Paris before joining emerging markets Risk Consultancy The Fezembat Group as Managing Partner.
Welcoming her appointment, the President of the African Development Bank, Dr. Akinwumi Adesina, said "I am delighted that Dr. Frannie Leautier will be joining the Bank as Senior Vice President. She is a globally respected development expert, with extensive and deep knowledge of Africa. She brings strong experience in operations management, capacity building and the private sector. As one of Africa's top development experts, she will help lead our efforts on improving the overall operational effectiveness of the Bank to drive greater developmental impacts."