Fuller and Vettivetpillai take up AVCA roles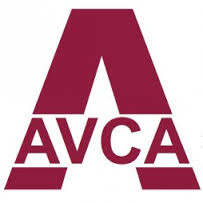 The African Venture Capital and Private Equity Association has announced that Vicki Fuller, the New York State Common Retirement Fund's Chief Investment Officer and Sev Vettivetpillai, a Partner at The Abraaj Group, have been appointed to serve, respectively, on the industry association's Advisory Council and its Board.
Fuller joined the New York Common Retirement fund in 2012, following an almost 30-year career at AllianceBernstein in New York. At last year's annual AVCA conference put on in London, she made headlines with the announcement that the $180 billion fund one of the largest in the United States, was planning to invest as much as 3% of its assets in Africa in the next five years. At the time, according to the Wall Street Journal, the New York pension fund has invested $200 million in Africa, the lion's share of which had been committed to two private equity firms, Helios Investment Partners and African Capital Alliance.
As a partner at The Abraaj Group, Vettivetpillai is responsible for the emerging markets private equity group's sector-focused investments, including the firm's activity in the healthcare, real estate and energy infrastructure sectors.  After a career at CDC, he founded the Aureos Group in 2001, serving as its Chief Executive Officer from 2003 to 2012 when he led the transaction for the acquisition for Aureos by Abraaj.  He is one of four permanent members of the Investment Committee that approves all of Abraaj's investments, Chairman of the Abraaj Partners Council and a member of the group's Board of Directors.