IFC mulls $300mln debt financing for Vitol Sankofa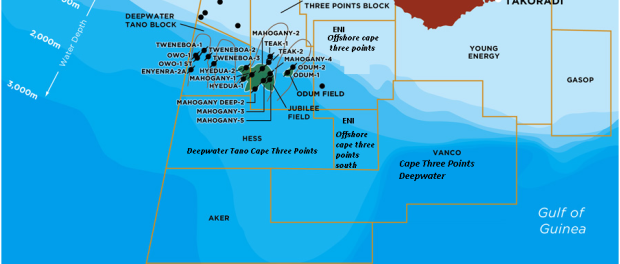 The IFC is considering approval of a $300 million debt financing package for Vitol Upstream Ghana, the West African subsidiary of Swiss multinational energy and commodity trading company, Vitol Group. The financing would support Vitol Ghana's share of the total project cost of a planned joint venture with Eni Ghana Exploration and Production (Eni) and the Ghana National Petroleum Corporation (GNPC) to develop the Offshore Cape Three Points deep water project located almost 60 kms off the West Ghanaian coast.
The deep water block, which contains the Sankofa East oilfield and the Sankofa and Gye Nyame Gas fields, is estimated to hold 132 million barrels of oil and 1,079 billion cubic feet of gas. The project will develop these assets, with the Sankofa East oilfield projected to start producing oil in 2017 and the Sankofa and Gye Nyame gas fields projected to start producing gas in 2018. The total estimated cost of the project is $7.3 billion
Vitol Ghana, whose parent company Vitol Group has recently been increasing its participation interests in physical assets such as storage facilities, shipping, refineries and upstream oil and gas assets, will hold a 35.6% interest in the project. The aggregate debt financing package required by Vitol Ghana's share of the project is estimated to be up to $1.2 billion.
IFC's Board of Directors are expected to consider the investment on July 23rd, 2015.