IFC ponders $8mln investment in BIX Fund Senior B Notes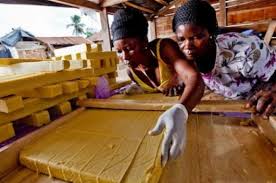 The IFC is mulling an $8 million investment in Senior B notes of the BoP Impact Exchange Fund or BIX Fund.  The proposed fund aims to make debt finance available to small, fast growing manufacturers and distributors of household appliances in sub-Saharan Africa. The Fund will primarily lend to companies with already registered and operational impact certificate issuance programs. Loan repayments are expected to be made from the sales of these impact certificates.
The details of the proposed investment were made in a Summary of Investment Information posted on the IFC's website last week.
The targeted closing of the fund is anticipated to be $30 million, with $25 million of Senior B Notes and $5 million in Subordinated A Notes. IFC's $8 million investment will be made on its own account.
The IFC's Board of Director meeting to consider the investment is expected to take place on June 30th, 2015.