Invenfin takes significant minority stake in Chocolatier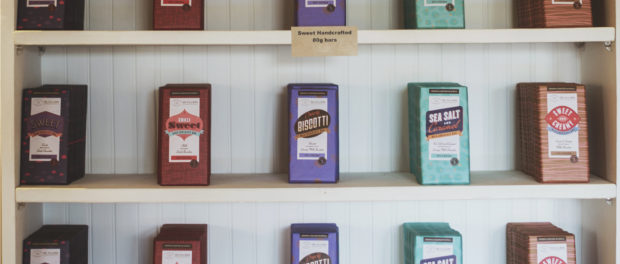 Invenfin, the venture capital arm of Remgro, the Stellenbosch-based investment holding company, is taking a significant minority stake in DV Artisan Chocolate in an undisclosed deal. The business, which was founded by Pieter de Villiers in 2009, is a bean-to-bar chocolate maker, sourcing its cocoa beans directly from African farmers and producing organic, certified, single origin chocolate bars.
Today the brand is widely recognized and is sold through South Africa's Woolworths retail chain as well as the retail outlet at the Spice Route Wine Farm in Paarl. Business Day reports that de Villiers hopes that the investment and involvement by Invenfin will help the firm grow its retail footprint, allowing it to tap into Remgro's extensive experience and success at building brands.
"One of the biggest trends in the confectionary world right now is the bean-to-bar chocolate movement," InvenFin director Stuart Gast said. "Specialist companies like DV Artisan are the kind of food and beverage producers we want to support, not only to unlock the potential of their individual businesses, but also to create a worldwide awareness of the spectrum of intimate, original and personally run food and beverages operations in SA."