Laher promoted to head international private equity at OMAI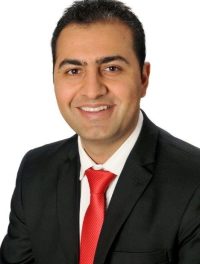 Nabeel Laher, who originally joined Old Mutual Alternative Investments (OMAI) in 2015, has been appointed as Head of International Private Equity at the South Africa-based investment manager, succeeding his boss James Regout, who is retiring after an almost 40-year career at the firm. In his new role, Laher will oversee the investment activities and management of funds with more than $600 million in capital.
Since joining OMAI, Laher has led a team of investment professionals sourcing, executing and managing investments for a number of funds, and in particular, is responsible for the roll out of the firm's Africa Fund of Funds. Prior to joining the alternative investment manager, Laher was a member of Deloitte's Corporate Finance Advisory team, working on a number of M&A deals across a variety of industry sectors.
A Chartered Accountant by training, Laher's career has included audit roles with one of the big four consultancy firms, working for an international investment bank on debt transactions across leveraged finance, project finance and balance sheet lending transactions as well as a stint as an entrepreneur.
"We are very pleased to announce Nabeel's new role as Head of International Private Equity," said Paul Boynton, OMAI's Chief executive Officer. "Since joining us, he has been instrumental in securing funding for the third International Fund of Funds and is currently raising capital internationally for the Africa Fund of Funds. He brings an interesting blend of advisory and practical business experience to this role, as well as great enthusiasm and professionalism, and will play an important role in helping us reach new heights."