M-KOPA raises $19mln from Generation Investment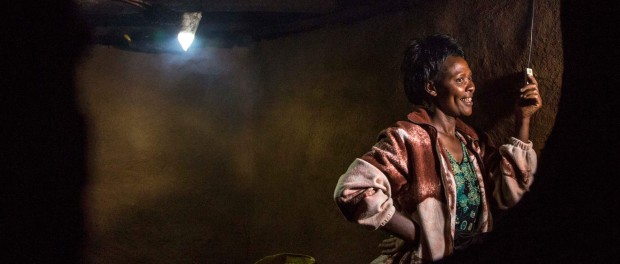 For its latest round of financing, M-KOPA Solar, a pay-as-you-go rooftop solar provider has landed $19 million from a consortium of investors led by Generation Investment Management, a fund founded by former United States Vice President Al Gore and David Blood. Virgin's Richard Branson and AOL's Steve and Jean Case are also among the new investors in the round, which also saw a number of reinvestments from existing shareholders.
The capital will be used to expand the company's management team as well as support the development of the firm's product range and its international operations. In the three years since its commercial launch, M-KOPA, which now employs over 2,000 staff and sales agents across East Africa, has connected more than 280,000 households in Kenya, Uganda and Tanzania to solar power and is adding an additional 500 homes per day.
"We're very pleased to have the world's leading sustainability investors and entrepreneurs backing us at M-KOPA," said Jesse Moore. M-KOPA's Co-Founder and CEO. "We're proving that solar power for the off-grid world will be transformative for customers, good for the planet and profitable for investors."
M-KOPA makes its solar home systems affordable to low-income households on a pay-as-you-go instalment plan. Customers pay a deposit of US$30, followed by 365 daily mobile money payments of 50 cents, or less than they would normally spend on kerosene fuel for lighting. After completing the payment plan, customers own their systems and can also upgrade for more power.
Earlier this year, M-KOPA landed its fourth round of funding in a $12.45 million deal lead by LGT Venture Philanthropy, while in February 2014, the firm successfully raised $20 million in debt funding. According to Footprint in Africa, the company has now raised some $54.5 million in debt and equity to date.