M&A in South Africa to blossom over next 2 years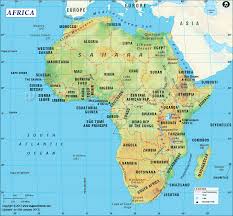 Law firm Baker McKenzie's Global Transactions Forecast estimates that South Africa's M&A market will grow by 66% over the next 2 years, following a weak performance in 2016 due to economic and political uncertainty. With strategic assets available at a discount, private equity and "lazy capital" on corporate balance sheets will combine to stimulate inbound and outbound deal flow.
The volume of M&A deals in South Africa slumped by almost 50% in 2016, with only 115 deals being reported. The report predicts that deal volume will rise to 190 deals in 2017, rise to 279 in 2018 before hitting 295 finalized deals for 2019.
"The global uncertainty caused by major events such as the change in government in the US and Brexit are exacerbated in the South African deal-making environment where domestic issues are already creating a challenging environment," Private equity Wire quoted Morne van der Merwe, the Managing Partner of Baker McKenzie's Johannesburg office as saying. "Political instability, regulatory uncertainty and the looming risk of an investment status degrade have all contributed to the current slowdown in deals in South Africa."
"The good news is…," he continued, "…that strategic assets, often available at a discount, matched by 'lazy capital' on corporate balance sheets and private equity looking for a home, will serve as a stimulus for inbound and outbound deal flow in South Africa in the next few years. In addition, the requirement to meet BEE ownership targets and investment interest in Africa from China, India and Japan will further stimulate the deal-making environment. This means that we remain cautiously optimistic about the state of the M&A sector in South Africa in the future."
As a result of this optimism, South Africa is also included in the report's list of the top 10 countries which will see the most growth in M&A and IPO activity over the next 2 years.