New Ringier Silvertree JV buys Nigeria's DealDey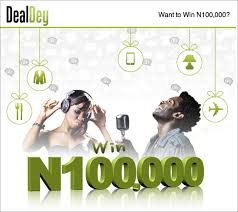 Ringier Africa Deals Group, a new joint venture between Ringier Africa, the Swiss digital media company and Silvertree Internet Holdings, the South African investment company, has announced the acquisition of Nigerian online deals and ecommerce company DealDey in an undisclosed deal.
Having been established by serial entrepreneur Simdul Shagaya with backing from Investment AB Kinnevik in 2011, DealDey has grown to serve over 1 million users, with 15,000 active merchants and 20,000 verified listed businesses, making it the largest online deals business in the region. As well as owning the core platform, the transaction also gives the new owners DealDey's couponing platform, Promohub, and its discovery platform, Lyf.
Ringier Africa Deals Group or RADG is a new operating JV, majority owned by Ringier Africa, with Silvertree holding a significant minority stake. It has been created by carving out Rupu and Tisu, two online deals businesses out of Ringier Kenya and Ringier Ghana respectively. Adding DealDey to the portfolio is a significant step towards achieving the operating JV's longer term strategic plan to build a successful online deals business.
Commenting on the transaction, Silvertree Co-Managing Director Paul Cook said "Through this deal, we get to build on excellent existing platforms as we look to serve Africa's emerging middle class. With Ringier's deep content expertise and African footprint, we look forward to further accelerating the growth of these exciting businesses."
Silvertree, which announced in January that it has $10 million earmarked for investments in African e-commerce and tech startups in 2016, has already started to build a portfolio of ecommerce assets in South Africa, most notably with the acquisition of comparison site PriceCheck from Naspers in November 2015.