Old Mutual and NSIA team up to raise $700mln for funds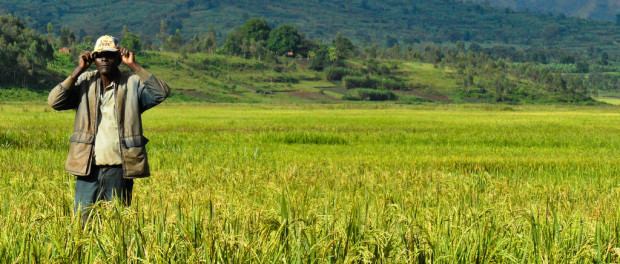 Old Mutual Investment Group (OMIG) and the Nigerian Sovereign Investment Authority (NSIA) are teaming up to launch two funds and raise a total of $700 million to invest in the country's real estate and agriculture sectors. Among the objectives set by the agreements, which were signed last week, are for the real estate fund to raise $500 million for investments in commercial, retail and hospitality assets and for the agriculture fund to raise $200 million for deals that capitalize on the opportunities the country's agriculture sector offers.
Both funds are expected to be seeded by Old Mutual and the NSIA to the tune of $100 million each in respect of the real estate fund and $50 million in respect of the agriculture fund. Its planned that deal origination and execution activities will be undertaken by both parties jointly.
"As the largest manager of real assets in Africa, we have a deep belief in the opportunities in agricultural and real estate investment across the African continent," Diane Radley, OMIG's CEO said at the signing ceremony last week. "Our dealings with agriculture as an asset class has shown that it has already gained huge momentum globally, but is still in its infancy in Africa."
It's hoped that by combining both institutions' investment and market knowledge a formidable investment partnership will emerge, poised to benefit from the significant opportunities both sectors, each a vital economic driver on the continent.
In May this year, Old Mutual raised its overall stake in UFF African Agri Investments, an Africa agribusiness investment group, to 49%, an evolution of a long term relationship between the two organizations which saw UFF African Agri act as fund advisor to Old Mutual through its Futuregrowth Agri and Old Mutual Agri Funds. At the time it was stated that the two investment insitutions planned to make up to $500 million in African farmland investments over the next five years.
In his remarks at the signing, Uche Orji, NSIA's Managing Director & CEO, said "We believe that the property development and agriculture sectors offer considerable potential for economic growth in Nigeria. Our commitment in these sector is underpinned by the economic imperatives of urbanization, population growth and enhancement of liquidity for the sector…The NSIA will continue to serve as a catalyst for private sector involvement in key sectors of the economy by exploring partnerships with credible entities such as Old Mutual Investment Group and UFF Agri-Fund"