Oman's SGRF and Summit back potash miner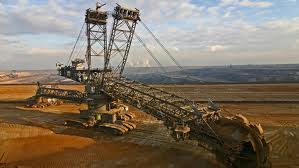 Oman's State General Reserve Fund and Africa-focused Summit Private Equity are among the members of a consortium investing $50 million in ASX-listed Elemental Minerals. The capital will be used to finance the development of the Kola Slyvinite Project, a major potash resource in the Republic of Congo.
The third member of the consortium is a strategic investor, Sociedad Quimica y Minera de Chile or SQM, an integrated producer and distributor of specialty plant nutrients, iodine, lithium, potassium-related fertilizers and industrial chemicals. Both SQM and the State General Reserve Fund are investing $20 million in the transaction, each acquiring approximately 133 million shares at an issue price of $0.20 to give them each a 17.4% stake in the junior mining company. Summit Private Equity is investing $10 million in exchange for 8.6% of the total issued share capital of the company.
The investment will allow Elemental to commission leading a leading engineering and construction consortium to complete a definitive feasibility study of the project over the next 14 months. In addition, the fresh capital will be used to carry out additional drilling at the Dougou Extension Sylvinite Project located some 15kms south-west of Kola which is deemed a candidate for the world's highest grading potash seam.
"When looking at world food supply and demand statistics, coupled with available accessible arable land required to sustain the ever increasing demand for food, there is no doubt that Potash as a mineral will increasingly become a key nutrient to ensure food supply can meet demand," said Hannes Soll, Summit's Chief Investment Officer. "In addition, as Africa's population increases and its emerging economies grow and improve, the continent presents itself as one of the major growth Potash markets."