Phatisa backs 300-unit Izuba City development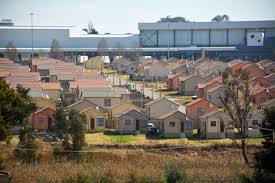 Phatisa's Pan Africa Housing Fund (PAHF) has agreed to back the development of a 300-unit residential housing complex in Kigali in partnership with Kigali Batsinda Estate Ltd. Terms of the deal were not disclosed. Once completed, the Izuba City development will offer a mix of affordable housing to the Rwandan's capital's burgeoning middle class, from one-bedroom starter homes to three-bedroom family homes.
"Phatisa recognizes the increasing need for affordable, good-quality housing options for the rapidly expanding middle class in Rwanda. We are committed to providing much-needed equity to increase the supply of housing options into the growing city of Kigali through a range of innovative housing developments such as Izuba City, while securing an attractive return on investment,' stated Okomboli Ong'ong'a, deal team leader and Phatisa East Africa Fund Partner at the PAHF.
The deal marks the fifth investment for PAHF, a $41.95 million fund, which began operations in early 2013. Okomboli Ong'ong'a noted that Izuba City transaction will soon be followed by the fund's sixth investment in the region.